Feed Your Weekend Appetite (And More) at the Epicurean September 30 through October 2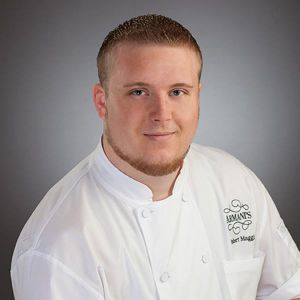 Are you ready to Awaken Appetites Unknown this weekend? We have many indulgent events begging for your participation at the Epicurean Hotel, this weekend and beyond.
Friday, September 30, (7–9 pm) 
Epicurean Theatre: Armani's, of Grand Hyatt Tampa Bay 
Known for its authentic Northern Italian cuisine, the newly designed Armani's restaurant features a fresh, sophisticated style and excellent food. Join us for a night of exquisite dining inside the Epicurean Theatre with local icon Chef Robert Maggi Jr, Chef de Cuisineat Armani's as he prepares a three-course feast of Fried Octopus, Swordfish Scaloppini and Flourless Almond Pear Cake. Tickets are $75 per person and can be purchased here.
Happy Hour:
Every day from 3–7 pm: Élevage Bar
Stop in at the Élevage Bar and enjoy four of the happiest hours in SoHo any day of the week! Featuring $3 beers, $5 cocktails, $5 wines by the glass, and $5 appetizers. We keep the experience fresh and exciting by weekly curating the menu and selections, at Chef Chad Johnson's culinary discretion. Just remember: though the menu may change, but the prices will stay the same. Isn't it time you elevated your Happy Hour expectations?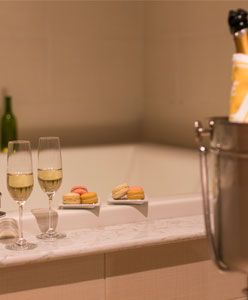 Spa Evangeline: Savor the Season Special
Fall is in the air! Well, not really … but we Floridians can pretend right? Grab your pumpkin spiced latte and be anything but basic with this month's Spa Evangeline specials. Dive into the Caramel Pumpkin Body Melt, with caffeine-infused caramel body polish with a super charged organic pumpkin puree mask. A sweet cream body milk massage seals the deal, with 90-minutes of pure relaxation. Or try the Spiked Pumpkin on the Rocks Manicure and Pedicure, with a pumpkin puree mud mask that warms, tingles and oxygenates your skin, bringing a healthy glow. Find the specials, pricing and other details here.
Max Kauffman: CASS Contemporary Art Space & Studio
Ongoing daily in the Epicurean Library Lounge 
Last week we welcomed our fourth featured artist, Max Kauffman, to the Epicurean Hotel's Library Lounge gallery. His show titled "When The Current Dictates" is inspired by anthropology, architecture and the magic of nature — evoking the everyday struggles of humanity. Interested in viewing or purchasing any of his work outside our gallery? Visit www.kauffmanartistry.com.
More upcoming events you won't want to miss …
Exploring the Bounty of Florida with Pam Brandon, Katie Farmand and Heather McPherson
Thursday, October 6, (7:30-9:00 pm)
Pam Brandon, Katie Farmand and Heather McPherson, the authors of "Field to Feast: Recipes Celebrating Florida's Farmers, Chefs, and Artisans" and "Good Catch: Recipes and Stories Celebrating the Best of Florida's Waters," will take guests through a gastronomical journey through recipes and stories about local farmers, purveyors and more. Tickets are $70 per person and can be purchased here.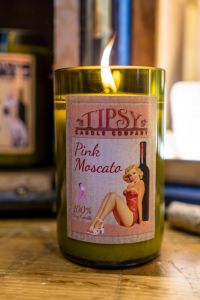 Tipsy Candle Company
Friday, October 7, (7-9 pm)
Looking for a fall activity that will celebrate your senses? Try candle making! A craft as old as civilization itself, and yet after so many millennia and technological advances we still love the light, warmth, and beauty of a lit candle. Learn how to create a famous Tipsy Candle, crafted from old wine bottles, and take one home with you! Tickets are $60 per person and can be purchased here.