Feed your Weekend Appetite: July 10 through July 12
Looking to Awaken Appetites Unknown? Feed your weekend appetite with everything we have going on inside the Epicurean Hotel this weekend and beyond.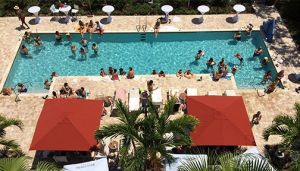 Splash Sunday at the Epicurean Hotel Pool on Sunday, July 12 (12 p.m. – 5 p.m.)
South Tampa's sexiest summer pool party series is the place to be every Sunday! Splash Sunday wouldn't be complete without a DJ spinning all your favorite tunes. The cost is only $10 per person in advance through the website HERE or tickets will be available for $15 at the door. For the ultimate upgraded experience, reserve your own VIP area designed to accommodate up to ten guests for only $275. For all the details on Splash Sunday and to purchase tickets visit: https://epicureanhotel.com/splash-soho-pool-parties/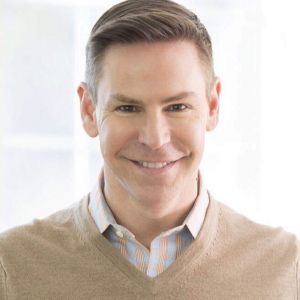 Jane Iredale Mineral Makeup Eventin the Epicurean Theatre Presented by Spa Evangeline on Wednesday, July 15 (5 p.m. – 7 p.m.). Please join us as Shawn Towne, National Educator/Makeup Artist, curates his makeup techniques and mastery on stage.  Two participants will be chosen to experience a professional makeup application at the event.  Fun filled gift bags are included with purchase.  Light appetizers & wine will be served.  Entry fees will be applied to any product purchase.  Call your mother, sister and your bestie.  Girls night out?  Experience the skincare difference and discover Jane Iredale's Beauty with Brilliance™.  Tickets are $20 in advance, $25 at the door.
Mondays through Thursdays in Spa Evangeline
Spa Evangeline Executive Happy Hour, 30-Minute Express Services
Discover the ultimate time management therapy. 30 minutes of max pampering and includes a complimentary glass of champagne, wine or Markers Mark. Done & done.
Choose from the Sparkling Moscato Manicure ($30), Pinot Grigio Pedicure ($45), Food for the Sole ($65), Sauvignon Blanc Scalp Massage (15-min $30), Bourbon Back Soother ($30) and the Makers Mark Target Massage ($65). For more information and details on each treatment visit the Spa Evangeline website or call 813-999-8742.*menu & prices could vary seasonally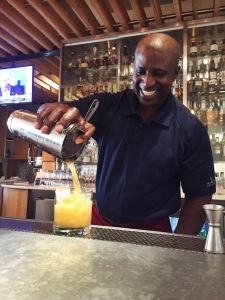 Happy Hour Everyday From 4 p.m. to 7 p.m. in Élevage Bar
Enjoy the happy hour that everyone is talking about! Featuring $5 Chef Chad's choice appetizers, $5 cocktails, $5 wines by the glass, and $3 beers. Isn't it time you elevated your Happy Hour expectations? And, we'll keep it fresh and exciting by changing the menu and selections each week. Just remember, the menu may change, but the prices will stay the same.
French Wine Scholar Study and Certification Program in the Epicurean Theatre from July 10 – July 13 (8 a.m. – 5 p.m.)
This in-depth wine program provides current and accurate information on the wines and wine regions of France. Developed and administered by the French Wine Society with the support of the French Ministry of Agriculture, this specialization program is designed for serious students of wine, whether professionals or serious wine hobbyists. Students of wine who follow this in-depth curriculum and pass the exam will earn the French Wine Scholar (FWS) post-nominal. For additional information on the class you can visit: Napa Valley Wine Academy

Presenting a Seven-Part Cooking Competition You Won't Want to Miss: Epic Chef Showdown sponsored by Florida Blue
Monday, July 27, (6:30 p.m. – 9:30 p.m.)
Round 1: Cena vs. Parkshore Grill
Cena & Parkshore Grill compete to kick off the series that includes chefs from eight different restaurants – But only one can be Tampa Bay's Epic Chef! All proceeds will fund Feeding America Tampa Bay. For more information on the match-ups, the drama and the cause, visit this week's blog: Sharpen your Knives! Epicurean Presents: The Epic Chef Showdown
The first four competitions are now online!  Tickets: $75