Feed Your Weekend Appetite: May 15 – May 18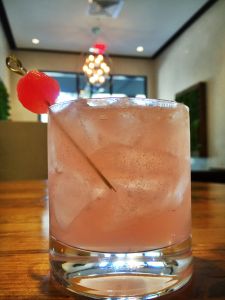 Looking to Awaken Appetites Unknown? Feed your weekend appetite with everything we have going on inside the Epicurean Hotel this weekend and beyond.
Every day from 4 p.m. to 7 p.m. in Élevage Bar
Enjoy our NEW happy hour! Featuring $5 Chef Chad's choice appetizers, $5 cocktails, $5 wines by the glass, and $3 beers. Isn't time you elevated your Happy Hour expectations? And, we'll keep it fresh and exciting by changing the menu and selections each week. Just remember, the menu may change, but the prices will stay the same.
Friday Night's "Crush Hour"
Purchase a bottle of wine on Friday night inside Bern's Fine Wines & Spirits and bring it to dinner at Élevage Restaurant that evening, and we'll waive your corkage fee!  Talk about "instant gratification."  Please note, you must RSVP for these events, as they fill up fast.  Call (813) 250-9463.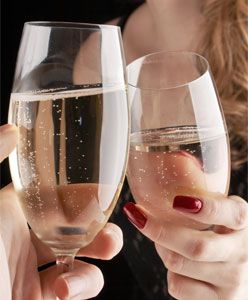 Mondays through Thursdays in Spa Evangeline
Spa Evangeline Executive Happy Hour, 30-Minute Express Services
Discover the ultimate time management therapy. 30 minutes of max pampering and includes a complimentary glass of champagne, wine or Markers Mark. Done & done.
Choose from the Sparkling Moscato Manicure ($30), Pinot Grigio Pedicure ($45), Food for the Sole ($65), Sauvignon Blanc Scalp Massage (15-min $30), Bourbon Back Soother ($30) and the Makers Mark Target Massage ($65). For more information and details on each treatment visit the Spa Evangeline website or call 813-999-8742.*menu & prices could vary seasonally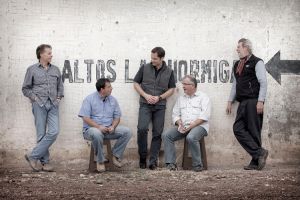 Monday, May 18 in the Epicurean Theatre
Case of the Monday's: "Playing in the dirt" Altos Las Hormigas
Join Bern's Fine Wines & Spirits inside the Epicurean Theatre from 7:00 – 8:30 p.m. for a special 'Playing of the Dirt' seminar with Owner Antonio Morescalchi and Soil Specilist Pedro Parra from Altos Las Hormigas winery. Altos Las Hormigas is a winery located in the rural township of Luján de Cuyo in Mendoza, Argentina some 2,600 ft. above sea level that is under the direction of renowned Tuscany winemaker Alberto Antonini, who has two 100-point scoring wines in his pedigree during his time as winemaker at Frescobaldi and Antinori!  Together Antonio Morescalchi and Alberto Antonini attempt to showcase the 'terroir' inherit to their various biodynamically farmed vineyards. The 'Playing in the Dirt' seminar will include how taste, site and soil affect vine and wine while sampling six different wines paired with an Argentine inspired cheese and charcuterie plate from the Élevage kitchen. The price is $55 per person, visit the Epicurean Theatre website for more information and to purchase your tickets: www.EpicureanTheatre.com