Feed Your Weekend Appetite: May 28 through May 31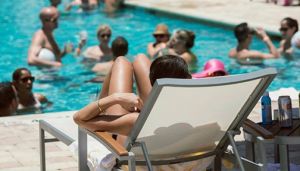 Looking to Awaken Appetites Unknown? Feed your weekend appetite with everything we have going on inside the Epicurean Hotel this weekend and beyond.
Inaugural Splash Sunday at the Epicurean Hotel Pool on Sunday, May 31 (12 p.m. – 5 p.m.)
South Tampa's sexiest summer pool party series is back for a second year! This Sunday, kick off summer with our Inaugural Splash Sunday. This Splash Sunday will feature DJ LeSage, the official DJ of the Tampa Bay Lightning and a fashion show presented by Don Me Now. Cost is only $10 per person in advance through the website HERE or tickets will be available for $15 at the door. For the ultimate upgraded experience, reserve your own VIP area designed to accommodate up to ten guests for only $275. For all the details on Splash Sunday and to purchase tickets visit: https://epicureanhotel.com/splash-soho-pool-parties/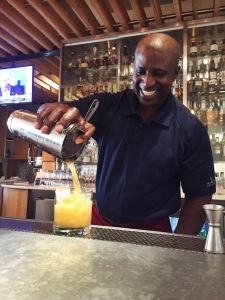 Every day from 4 p.m. to 7 p.m. in Élevage Bar
Enjoy our NEW happy hour! Featuring $5 Chef Chad's choice appetizers, $5 cocktails, $5 wines by the glass, and $3 beers. Isn't it time you elevated your Happy Hour expectations? And, we'll keep it fresh and exciting by changing the menu and selections each week. Just remember, the menu may change, but the prices will stay the same.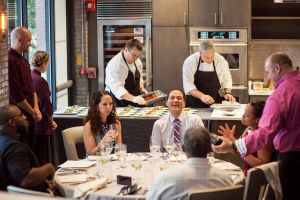 May Supper Club on Friday, May 29 (6:30 p.m. to 9 p.m.) in the Epicurean Theatre
Join Chef Chad and his team of chefs as they take you through a voyeuristic dining experience with a special six-course dinner. Don't be shy, pull up your chair and join in on the lively conversation while you sit with other Epicurean Supper Club guests at communal tables. The Supper Club is a unique dining experience that brings lovers of food and drink for an evening of discovery. The entire multi-course meal will be prepared in the Epicurean Theatre, just inches away from your seat. This week, the Supper Club will feature: Spring Meets Summer – yuzu labneh, miso, pickled chiles paired with a glass of the Cloudy Bay Sauvignon Blanc, Soybean Succotash – baby corn, bean curd, hickory saffron sabayon paired with a glass of Stag's Leap 'Karia' Chardonnay, Variations of Broccoli – toasted glutinous rice, foenegreek gouda, maple, five spice vinegar paired with Chandon 'Etoile' Rose, Portabella Cannelloni – tomato molasses, fennel, fregola salad paired with the ZD Pinot Noir, Scorched Cucumber & Eggplant – piquillo muhammara, pomegranate molasses, crispy garbanzos, Peach Cobblerish – smoked hazelnuts, camembert, truffle honey paired with Mer Soleil Late Harvest.
Dig in! There are only a few tickets left (as of today). And these classes always sell out!
Friday Night's "Crush Hour"
Purchase a bottle of wine on Friday night inside Bern's Fine Wines & Spirits and bring it to dinner at Élevage Restaurant that evening, and we'll waive your corkage fee!  Talk about "instant gratification."  Please note, you must RSVP for these events, as they fill up fast.  Call (813) 250-9463.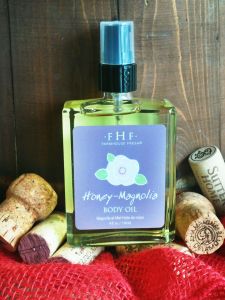 Mondays through Thursdays in Spa Evangeline
Spa Evangeline Executive Happy Hour, 30-Minute Express Services
Discover the ultimate time management therapy. 30 minutes of max pampering and includes a complimentary glass of champagne, wine or Markers Mark. Done & done.
Choose from the Sparkling Moscato Manicure ($30), Pinot Grigio Pedicure ($45), Food for the Sole ($65), Sauvignon Blanc Scalp Massage (15-min $30), Bourbon Back Soother ($30) and the Makers Mark Target Massage ($65). For more information and details on each treatment visit the Spa Evangeline website or call 813-999-8742.*menu & prices could vary seasonally
Coming up next week in the Epicurean Hotel… you won't want to miss:
A Fresh look at Vodka & Vodka Based Cocktails on Thursday, June 4 (7:00 p.m. – 9 p.m.) in the Epicurean Theatre
$45 per person
Splash Sunday on Sunday, June 7 (12 p.m. – 5 p.m.)
$10 per person in advance or $15 at the door