Feed Your Weekly Appetite (And More) at the Epicurean June 14 through 19
Looking to Awaken Appetites Unknown? We have plenty to whet your appetite with everything we have going on at the Epicurean Hotel this week and beyond.
Weekly and weekend happenings at the Epicurean Hotel include: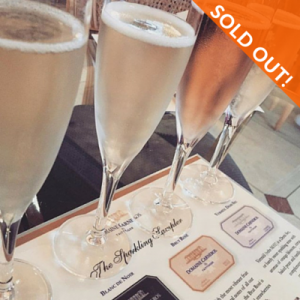 Tonight from 6:30 to 9 p.m.
Taittinger Champagnes and Domaine Carneros
Tasting & Picnic with Tattinger Champagne and Domaine Carneros of Napa Valley
Enjoy a Taittinger champagne tasting in the Epicurean Theatre followed by a Wine Country Picnic outside on the Garden Terrace with the wines from Domaine Carnero's extensive and prestigious collection. Tickets for this event are SOLD OUT! For more information visit: www.EpicureanTheatre.com
Saturday, June 18, from 7 to 10 p.m.
Dive-In Movie: A Night at the Roxbury
It's time to "Dive-In" to the coolest pool in SoHo and enjoy a complimentary movie event. From 7-8:30 p.m. DJ Fresh, the official Tampa Bay Rays DJ, will be spinning music while guests enjoy food, drinks and trivia. Free movie screening starts at 8:30 p.m. and you don't want to miss it! For more information visit www.EpicureanTheatre.com.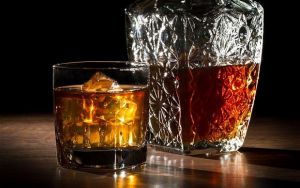 Father's Day Brunch, Lunch or Dinner at Élevage
Make reservations to enjoy dad's favorite meal with beverages he'll surely enjoy! Brunch like Bacchus and enjoy $15 Bloody Mary, Bellini and Mimosa service. Plan a lunch or dinner with dad in mind with some of his favorite dishes! There's no doubt he'll be calling you his "favorite" after treating him to his favorite meal.
Spa Evangeline Special "Father's Day Weekend"
Distiller for a Day: Specially curated with fathers in mind
Give Dad a day at the spa with two specially curated treatments that were handcrafted with him in mind. Treat him to a Hot Whiskey Sour Massage; a 90-minute treatment with a spiked molten bourbon exfoliation, followed by a relaxation massage, or the Bern's Bourbon on the Rocks Foot Treatment; a 60-minute signature hot stone pedicure that includes a bourbon scrub and an agave nectar massage with warm basalt stones. All the details here.
Every day from 3–7 p.m. in Élevage Bar
Why limit happy hour to just one hour? Enjoy the happy hour that everyone in SoHo is raving about! Featuring $5 Chef Chad's choice appetizers, $5 cocktails, $5 wines by the glass, and $3 beers. Isn't it time you elevated your Happy Hour expectations? And, we'll keep it fresh and exciting by changing the menu and selections each week. Just remember; the menu may change, but the prices will stay the same.
Hospitality Industry Night: Sundays at EDGE
Do you work in the hospitality industry? If so, you should be joining us every Sunday night at EDGE! Take the elevator to the top and receive 50% off beer, wine and cocktails (excluding happy hour) with proof of employment.
Gregory Berg: CASS Contemporary Art Space & Studio
Experience the newest gallery to join the CASS Contemporary Art Space & Studio's permanent satellite gallery at the Epicurean Hotel. Gregory's show titled "Because of You," features feet dangling over skyscrapers, mysterious innards of subway tunnels, bright lights and dazzling colors, ruins of century-old theaters and abandoned psychiatric wards. It's a must-see, must-experience gallery! Gregory's signed prints are also available for purchase at the front desk.
Also coming up you don't want to miss…
Wednesday, June 29, 7:30–9:30 p.m. 
Gluten-Free Extravaganza with Nichole Campo & Jordann Windschauer!
Can going gluten-free also excite your senses when it comes to food? Sure it can! With the growing outcry from those who suffer from Celiac's Disease or are simply looking to follow the Paleo lifestyle, foodies are looking for ways their food can meet their dietary restrictions, but still excite their senses. These two ladies will give you all the knowledge you need to know about this very tricky niche of cuisine, while guests enjoy a delicious three-course dinner. Tickets are $65 per person and can be purchased on www.EpicureanTheatre.com.