Feed Your Weekly Appetite (And More) at the Epicurean March 14 through 20
Looking to Awaken Appetites Unknown? We have plenty to whet your appetite with everything we have going on at the Epicurean Hotel this week and beyond.
Weekly happenings at the Epicurean Hotel include: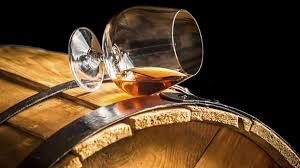 What's in your Glass? A World Whisky Tasting in the Blind with Raj Sabharwar of PVI Global: Monday, March 14, from 7 p.m.-9 p.m. in the Epicurean Theatre
Raj Sabharwal with Purple Valley Imports (PVI) specializes in world-class spirits from independent distilleries will be teaching a blind-whisky tasting class with a focus on single malts from around the world, while showcasing the similarities and vast differences. This event is SOLD OUT, but you can join the waitlist here: www.EpicureanTheatre.com.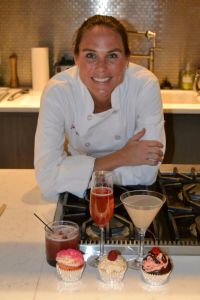 Cupcakes & Cocktails? Lucky! Tuesday, March 15, from 7 p.m.-9 p.m. in the Epicurean Theatre
Lucky you! Chef Beth with Cloud 9 Confections is back this month with a cupcake class that celebrates two March holidays; St. Patrick's Day and Easter. You'll put your cupcake decorating skills to the test (sipping on hand-crafted cocktails from Élevage Leprechauns) while learning how to make a decadent dessert trio. Tickets are $50 per person and are about to sell out! Book here: www.EpicureanTheatre.com.
Thai Hands-On Cooking: Sunday, March 20, (1-3 p.m.) in the Epicurean Theatre
Spice things up this weekend and join the one-and-only Petta Brown, Chef and Owner of Thai Gourmet Market while she teaches you to cook and create authentic Thai dishes you can make at home. Each dish will include delightful wine pairings to add to your exquisite dining experience. If you're looking for innovative cuisine that's full of flavor and unique spices, don't delay — seating is limited. Tickets are $150 and can be purchased at www.EpicureanTheatre.com.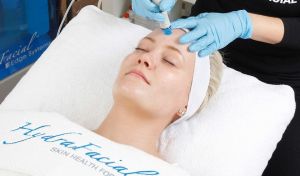 Spa Evangeline Specials:
The newest in skincare: The HydraFacial MD® treatment will now be offered at the Spa Evangeline. In as little as 30 minutes, you'll feel completely refreshed and rejuvenated. Call Spa Evangeline for an appointment today! (813) 999-8742
Have you heard of the Epic Membership? For $100 a month (6-month commitment) you'll get first dibs on one of the following 60-minute spa services each month: Epicurean Signature Massage, Signature Facial, Seasonal-Farm Fresh Body Polish or the Classic Manicure and Pedicure. Members also receive special VIP pricing on different treatments each month. You can check out all the membership details here.
Looking for more Spa Evangeline specials? Discover the "Ultimate Time Management Therapy" with 30-minute spa sessions and max pampering. Guests also will enjoy a complimentary glass of champagne, wine or Makers Mark. View this month's Spa Evangeline specials here.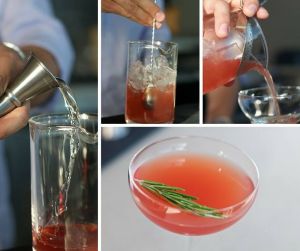 Epicurean Happy Hour: Every day from 3 p.m.–7 p.m. in Élevage Bar
Why limit happy hour to just one hour? Enjoy the happy hour that everyone in SoHo is raving about! Featuring $5 Chef Chad's choice appetizers, $5 cocktails, $5 wines by the glass, and $3 beers. Isn't it time you elevated your Happy Hour expectations? And, we'll keep it fresh and exciting by changing the menu and selections each week. Just remember; the menu may change, but the prices will stay the same. #InstantHappiness
Hospitality Industry Night: Sundays at EDGE
If you work in the hospitality industry, you should be joining us every Sunday night at EDGE! Take the elevator to the top and receive 50% off beer, wine and cocktails (excluding happy hour) with proof of employment.
Derek Gores Collage Series: CASS Contemporary Art Space & Studio 
Derek Gores has joined the CASS Contemporary Art Space & Studio's permanent satellite gallery at the Epicurean Hotel. His collage art "Beauty in Chaos" is the second rotation featured in the gallery. It's a must-see gallery experience and only here for a limited time!
Also coming up you don't want to miss…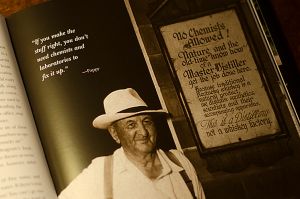 Pappy Hour 3.0: Saturday, March 26, (6:30-8 p.m.) in the Epicurean Theatre
The simple mention of Pappy Van Winkle sends most Bourbon drinkers into a frenzy. Whether you love it or can leave it, the fact remains that it is one of the most sought after whiskies on the planet. This is a hot ticket! Get it before it sells out! Tickets are $150 per person and can be purchased online at www.EpicureanTheatre.com.