Feed Your Weekly Appetite (And More) at the Epicurean March 20-26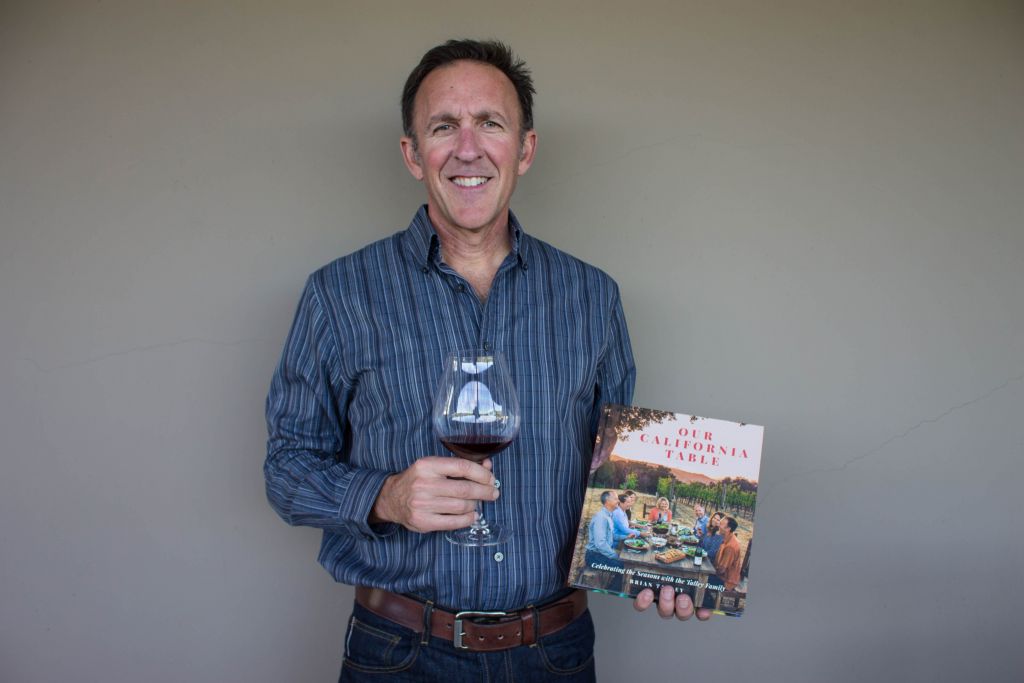 Are you ready to 
Awaken Appetites Unknown
 this week and beyond? We're giving you the insider's scoop for upcoming events at Epicurean Hotel and things to do in Tampa to whet your appetite.
An Evening with Brian Talley, Owner/Winegrower, Talley Vineyards & Talley Farms
Tuesday, March 21, (7-9 p.m.) in the Epicurean Theatre
Epicurean Theatre welcomes Brian Talley, owner/winegrower of Talley Vineyards & Talley Farms to this month's dinner and wine pairing class in Tampa. Brian will share his California farm-to-table philosophy, an excellent three-course menu with wine pairings and share stories from the farm. Tickets are $65 per person, and only a few remain. Hurry, and snag your seat here.
Cupcakes & Cocktails: Lucky You!
Wednesday, March 22, (7-9 p.m.) in the Epicurean Theatre
Chef Beth is back for a St. Patrick's Day-themed cupcake event. You and your fellow leprechaun classmates will learn to make three delectable treats, then decorate six of your own to take home.Tickets are still available, and can be purchased here for $65 per person.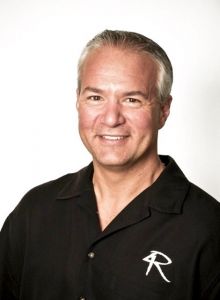 4 Rivers Smokehouse: A Night with John Rivers 
Friday, March 24, (7-9 p.m.) in the Epicurean Theatre
Join award-winning chef and pit master John Rivers of 4 Rivers Smokehouse for an unforgettable cooking demonstration, tasting and beverage pairing. Southern dishes include a Chef's Choice Appetizer, Brisket and Parmesan Cheese Grits and Pecan Pie Bread Pudding. Tickets are still available and can be purchased herefor $65 per person.
Yoga with a Twist 
Sunday, March 26, (10-11 a.m.) on the Epicurean Hotel's Garden Terrace
Megan Blizard, aka Yogi Bliz, of Kodawari Studios and the Epicurean Hotel present our monthly feel-good, Florida-sun flow yoga class in South Tampa. All yogi levels welcome! To reserve your spot in advance (which is highly recommended) visit our website here. Cost for only the class is $15, or for $20 enjoy the class and a glass (includes one drink ticket).
BASK: CASS Contemporary Art Space & Studio
Ongoing daily in the Epicurean Library Lounge
Our fifth featured artist, BASK, brings his richly textural works that imbue his "ant-iconic" and sometimes satirical worldview, with an undercurrent of dark emotion. You may have seen his art displayed along the streets of Hyde Park Village. Now you also have the chance stop by our lobby and inside Élevage for a limited time to see his masterpieces. Looking for the perfect gift for the art lover in your life?  BASK's work is also available for purchase. For a sneak peek at the collection, view it here.
New Cocktails (and a new look!) at EDGE Social Drinkery
Enjoy the cooler evening air all weekend long at Epicurean Hotel's rooftop bar and social drinkery that's unlike any other in Tampa. Kick back, relax and sip on the newest nine, must-try, hand-crafted cocktails and artisanal spirits on the EDGE of your expectations. Stay tuned for more details on EDGE's new vibe including lighting, menus and more!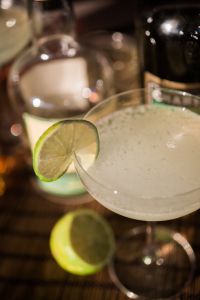 Happy Hour: Everyday from 3–7 p.m. in Élevage Bar
Stop in at the Élevage Bar, and enjoy four of the happiest hours in South Tampa any day of the week! Featuring $3 beers, $5 cocktails, $5 wines by the glass, and $5 appetizers. We keep the experience fresh and exciting by weekly curating the menu and selections at Chef Chad Johnson's culinary discretion. Just remember: the menu may change, but the prices will stay the same. Isn't it time you elevated your Tampa Happy Hour expectations?
Spa Evangeline: HydraFacial MD® Anniversary Event
Join us to celebrate Spa Evangeline's One Year HydraFacial MD® Anniversary! For a limited time, 20-Minute HydraFacials are on special for $75 from March 23 to 25. Ready to rejuvenate and protect the health of your skin? Call Spa Evangeline for reservations at (813) 999-8742 today!
More upcoming events you won't want to miss …
The VooDoo Chef Experience! Foodies Unite!
Thursday, March 30, (7-9 p.m.)
Erick Young (The VooDoo Chef) and Steve Gonzalez (Owner of Catering by the Family) are taking over the Epicurean Theatre for a night of awesome pairings and a Tampa-themed VooDoo menu that's flavorful and exciting. Tickets are still available for $65 per person, and can be purchased here on our website.