Ferreira, Casa Ferreirinha: Portuguese Wine Tasting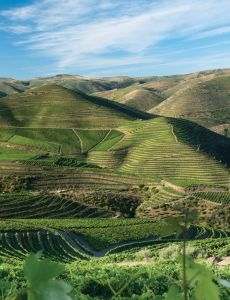 Portugal is known for producing a large variety of different wines with distinctive personality. Portuguese wine was first created as a result of traditions introduced to the region by ancient civilizations, such as Phoenicians, Carthaginians, Greeks and mostly the Romans.
If you're looking to globalize your palate, may we suggest tasting your way through wines known around the world as "The Portuguese brand;" Ferreira. Created from the Douro Region of Portugal, founded in 1751, these wines have been synonymous with high-quality Portuguese wines for more than 250 years. Since its foundation, it has never left the hands of Portuguese families. The vineyard boasts over 550 Hectares (1,200 acres) of planted space spread throughout the best areas of the region.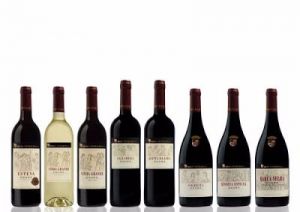 Casa Ferreirinha is a pioneer and leader in Non-Fortified Douro Wines since 1952 and currently leads the research and development of the region for the Douro wines, as to Ports. They produce wines that are regarded both nationally and internationally as "icons" for the region and the country such as: Barca Velha, Reserva Especial, and Quinta de Leda.
On Monday, February 29, (7 p.m.-9 p.m.) join Filipe da Mota Neves, the Brand Manager and Ambassador of Ferreira and Casa Ferreirinha, in the Douro Region, Portugal for a special Portuguese Wine Tasting in the Epicurean Theatre.
Filipe da Mota Neves holds an Agronomic Engineering Degree (major in Viticulture & Winemaking) and a Master's Degree in Winemaking from two of the most prestigious Portuguese Universities, his passion for Portuguese wines made him decide to dedicate his life to making them known all around the world. With more than 15 years of experience in the wine business, on both production and promotion side, Filipe has been with Ferreira and Casa Ferreirinha since 2009 and currently dedicates his time to the promotion of Casa Ferreirinha around the world.
Filipe will present six Portuguese wines along with a cheese and charcuterie plate from Élevage.
Six Portuguese Wines:
Casa Ferreirinha Esteva 2013
Casa Ferreirinha Planalto 2014
Casa Ferreirinha Papa Figos 2013
Casa Ferreirinha Quinta da Leda 2011
Ferreira 10 year
Ferreira 20 year