Five Reasons You Don't Want to Miss Cupcakes & Cocktails This Month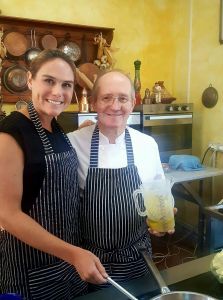 Cupcakes & Cocktails with Chef Beth of Cloud 9 Confections is back this month with a very special twist — A Taste of Tuscany. Fresh from her trip to Tuscany. Chef Beth will explore how the flavor profiles of the region can translate into cupcakes. trip to Tuscany.
If you're looking for a fun and festive way to explore a new region, you've come to the right place. Here are five reasons you don't want to miss this month's Cupcakes & Cocktails Class in the Epicurean Theatre on Thursday, August 18, from 7 to 9 p.m.
1. Italian-Themed Fun: There's nothing more satisfying (and comforting!) than a sweet Italian treat with an after-dinner cappuccino. This Tuscany-style class takes the best three of the region's best desserts and translates their delicate flavor profiles into delicious cupcakes. One of the cupcakes you'll learn to make is inspired by the famous Italian dessert, the Tiramisu. This espresso-spiked treat is the quintessential dessert of Italy, and its name means "pick up" in Italian. It certainly would be our "pick-up" line of choice!
2. Cocktails Included: Each of the three cupcakes you learn to make and decorate will be paired with Italian-themed cocktails from the Élevage bar. You'll even get to keep the recipes for these delicious hand-crafted cocktails, which will surely make you the most popular person at the next dinner party.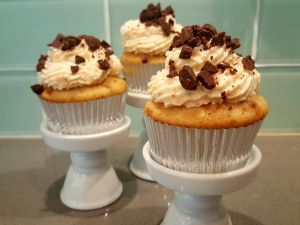 3. Cupcakes to Share: At every Cupcakes & Cocktails class, you get to take home six cupcakes that are artfully decorated by you, for you! The delightful and creamy Italian specialty, the Semifreddo, created with a vanilla cake and caramel filling with almond crackle whipped cream, is a decadent treasure you'll want to make again and again. You might even consider it too good to share! And please remember taste-testing your creations during the class is highly encouraged.
4. Recipes are Yours to Keep: Chef Beth always passes out the recipes for the cupcakes (and cocktails!) you make in class. They are yours to keep, so feel free to scribble tips, tricks and other helpful hints along the way.
5. Did someone say Lemon Ricotta? We can't think of anything more refreshing and more delicious than a lemon dessert. Add ricotta and you've got two magical ingredients perfectly paired for an Italian summer sensation.
Hurry! Tickets are $55 and can be purchased at www.EpicureanTheatre.com. These events sell out quickly every month so be sure to sign up today … for those who miss out, you may have to make your own trip to Tuscany for flavors this authentic and rich!