Fourth of July in Tampa Bay
America's 241st birthday is upon us. I've curated a list of the most red, white and blue happenings for this upcoming patriotic weekend. Let freedom ring with these classic (and not so classic) Fourth of July festivities in Tampa Bay!
Fourth of July Staycation at Epicurean Hotel
Florida residents, enjoy a staycation this holiday weekend at Epicurean Hotel with the Florida Resident Rate! Explore your own backyard and Awaken Appetites Unknown. Relax, dine, soak up the sun and enjoy a glass of wine (or four) in boutique luxury with rates as low as $111 a night. Book your staycation today!
Light Up Tampa Bay Fourth of July Channelside Celebration, Tuesday, July 4th from 6 pm to 10 pm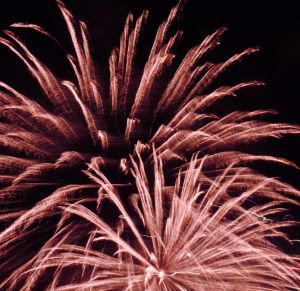 For the best fireworks show and biggest Independence Day celebration in Tampa, head down to Channelside Bay Plaza!  Starting at 6 pm there will be live music, entertainment and family-friendly activities. Explore the bars and restaurants in Channelside before the festive firework show at 8:45 pm! Get there early to secure a good spot and leave the lawn chairs at home, as there is standing room only. For more info check out the event site here.
Florida Aquarium July 4th Celebration, The Florida Aquarium, Tuesday, July 4th from 9:30 am to 9:30 pm
This is the perfect Independence Day celebration if you have a little Americans to entertain and want to escape the heat. Celebrate the 4th surrounded by over 20,000 plants and animals native to the state of Florida! Gaze at seahorses and sharks, soak up some sun at the new Splash Pad water zone and grab a bite to eat at Café Ray or Sandy's Snack Shack. Head up to the brand new rooftop deck of the Mosaic Center for a bird's eye view of the Channelside fireworks show. Avoid the crowds and watch the show from the best seat in Tampa. For more details and information about the Fireworks Cruise offered, click here.
Hot Dog Party XI, Crowbar in Ybor City, Monday, July 3rd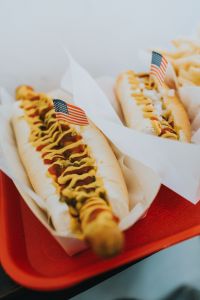 from 7 pm to 1 am What is more American than beer and a hot dog eating contest? Start the celebration early on Monday at Crowbar in Ybor City for the 14thAnnual Hot Dog Party. This hot dog soiree will feature live rock 'n roll tunes and a front row seat to the reason you stopped eating hot dogs. Be sure to get there early as there is a large hot dog party following (surprising, yet not surprising at all). Check out their website here for ticket information and more details.
Independence Day at Busch Gardens, Busch Gardens Theme Park, July 4th from 10 am to 10 pm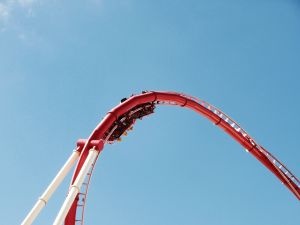 Lions, tigers and roller coasters, oh my! Spend the day on a safari and end the night watching a patriotic themed firework show at Busch Gardens. Roller coasters and thrill rides will be open through the night. Listen to live music and watch performances as you enjoy an ice cold beer. Roller coasters and fireworks, it doesn't get much more patriotic than that!  Click here to purchase tickets and learn more information.