French Cooking at Home; with The Culinary Institute of America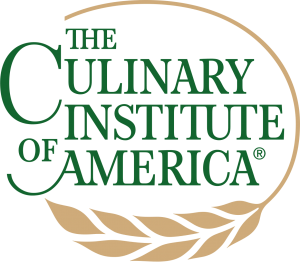 If there's one lady we can thank for introducing French cuisine to America, home of hot dogs and apple pie — it's Julia Childs. Although Julia wrote more than a dozen cookbooks the one that jump started her television career, 
Mastering the Art of French Cooking 
written in 1961, is the cookbook she's most famous for today.
If you're not familiar with Julia (all 6'2" of her) her story's worth exploring. She was raised in America as a child. In her later years, she married a diplomat that whisked her away to Paris. While in Paris, Julia developed a love for French cooking and became so passionate, she attended Le Cordon Bleu cooking school. The rest is history, literally history.
Side note: One of my favorite places to visit in Washington, D.C. is her kitchen in the Smithsonian National Museum of American History. Fun Fact: Her hand-crafted, maple-kitchen countertop was built two inches higher to accommodate for her height.
"You don't have to cook fancy or complicated masterpieces — just good food from fresh ingredients." – Julia Childs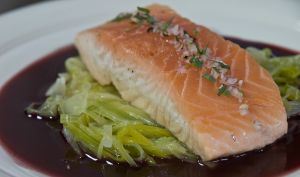 And you too can be just like Julia, on Sunday, September 27, (4 p.m.–6 p.m.) when the Epicurean Theatre presents "French Cooking at Home" with three instructors from the Culinary Institute of America, located in Hyde Park, NY. Chefs Jacqui Pressinger, Michael Rigberg and Arynm Solomon will give you a crash course in French cooking with three easy recipes, using fresh and simple ingredients you can find at your local grocery store.
Classic Vichyssoise Re-Invented
"Puree Soup of Potato and Leek"
Saumon a Peine Cuite
"Barely-cooked Salmon, with Leeks and Red-Wine Butter Sauce and Glazed Radishes"
Cygnes en Pate a Choux
"Swan-shaped eclair pastries with ice cream and berries"
"Bon appetit!"