Gluten-Free Extravaganza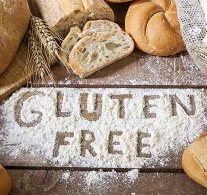 Being gluten-free is not just part of a trendy diet. For some who suffer from Celiac's Disease, it's serious business. While the gluten-free diet frenzy has risen in popularity over the past couple of months, it's important to sort out what's fact and what's fiction.
We've called in two gluten-free experts, Nichole Campo and Jordann Windschauer to help debunk the myths and help those who suffer from Celiac's Disease or simply follow the Paleo lifestyle. How can foodies still meet their dietary restrictions, yet still excite their senses?
Nichole Campo, a lifelong foodie, self-taught chef and busy mother of two was diagnosed with Celiac's Disease after having her son and has been on a journey ever since recreating foods she grew up with in ways she could recapture the memories from her childhood and pass them along to her children. Her passion has taken her to new heights as a mother and the author of a newly release eBook Cookbook, "Secrets of My Food Affair, A Gluten-Free Romance."
Jordann Windschauer is a native Floridian and USF Alumni. After college, she moved to downtown Tampa and joined a CrossFit gym.Then, ater participating in a month-long Paleo challenge, she felt physically incredible, but realized there were no Paleo-friendly ways to indulge her sweet tooth. Jordann identified a niche to be filled in the world of Paleo-friendly foods. After countless hours spent deciphering recipes and sourcing quality, Paleo-friendly ingredients she was determined to create food everyone would enjoy. She created Base Culture from her apartment kitchen, which is now a nationwide brand, three-years in the making.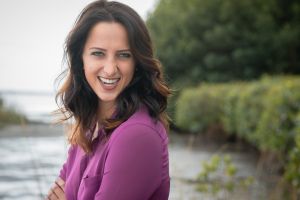 If you're interested in learning more about the gluten-free lifestyle, this is the class for you! These two ladies will indulge all your senses and answer all your questions about this very tricky niche of a cuisine, while you get to enjoy a delicious three-course meal and handcrafted cocktails from Élevage Bar. 
Gluten-Free Extravaganza is Wednesday, June 29, from 7:30 to 9:30 p.m. Tickets are $65 per person and can be purchased here.
Stay tuned for more ways you can Awaken Appetites Unknown!