Go BIG on the Big Green Egg with Dr. BBQ, Ray Lampe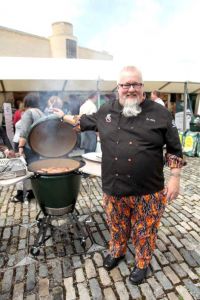 This class is all about going BIG! If you're looking for ways to create BIG flavors using your Big Green Egg, this one is for you. Join Dr. BBQ, Ray Lampe on the evening of Wednesday, April 6, inside the Epicurean Theatre from 7 p.m. to 9 p.m. for a three-course, mouthwatering BBQ meal prepared right on the Big Green Egg.
Inducted into the BBQ Hall of Fame in 2014, Ray Lampe is no stranger to flavor or outdoor BBQ's. He grew up in Chicago and after high school; Ray spent 25 years in the family trucking business. In 2000, the trucking business had run its course, and it was time for Ray to try something new. He had been participating in BBQ cook-offs as a hobby since 1982, so he decided to take a leap of faith and turn his hobby into a career. Ray moved to Florida and began his career as an outdoor cooking expert writing several books and recipes featuring the art of outdoor cookery.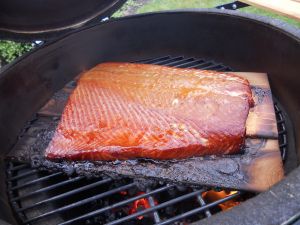 His newest lip-smackin' cookbook, Flavorize, features 120 brand-new recipes for tantalizing marinades, mouthwatering injections, savory brines, flavorful rubs and delectable BBQ glazes.
Best of all, each class guest will receive a copy of Ray's newest book, Flavorize,to take home!
Three-Course Menu
Appetizer: Chili Rubbed Chicken Wings
Entrée: Brined Cedar Plank Hot Smoked Salmon and Sesame Ginger Marinated Veggie Grill
Dessert: Honey Whiskey Grilled Pineapple
Sign up today and learn how to take your BBQ techniques to the next level! Tickets are $70 per person and can be purchased online at www.EpicureanTheatre.com.