Lucky You! Cupcakes & Cocktails Returns March 15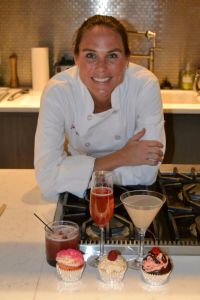 Let's kick off the beginning of March with a little luck!
Lucky for you, here's an early reminder that Chef Beth from Cloud 9 Confections is back this month with three new cupcakes themed with St. Patrick's Day and Easter. Whether you celebrate one or both, there's a sweet trio of desserts you will learn how to make for your friends and family, while sipping on hand-crafted libations prepared by the Élevage Leprechauns.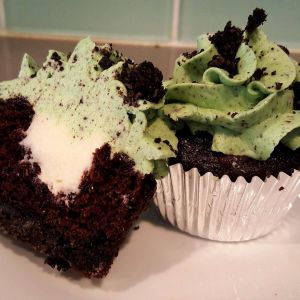 You'll decorate and bring home a basket of six treats. If you're clever, you'll snag a spot early (as this class ALWAYS sells out!).
The cupcake menu for March features a decadent dessert trio. Starting with the Mint Cookie: Mint chocolate cake, cookie crust, crème filling and topped with mint cookie buttercream. Next up, the Irish Coffee: Vanilla coffee cake topped with an Irish buttercream. Last, but not least, the Carrot Cupcake: Carrot cake, coconut, and topped with RumChata cream cheese frosting.
This month's Cupcakes & Cocktails will take place in the Epicurean Theatre on Tuesday, March 15, from 7 p.m.-9 p.m. Tickets are $50 per person and can be purchased atwww.EpicureanTheatre.com.
Hurry! They sell out quick!