March Spa Specials at Spa Evangeline
Spring is right around the corner and Spa Evangeline at the Epicurean Hotel features three of the best spa specials in Tampa that will help you spring forward into March.
60-Minute Swedish Massage and 50-Minute Antioxidant Facial: $200
There's no better way to wish winter goodbye than a nourishing and relaxing Swedish Massage and Antioxidant Facial combo. Enjoy 60-minutes of our traditional Swedish Massage that uses smooth, long connective strokes with light to moderate pressure that are guaranteed to melt away stress. Next, enjoy a burst of vitamins and energy for the skin. This rich facial moisturizes, regenerates and awakens skin cells so that your complexion is noticeably more radiant and refreshed than ever before.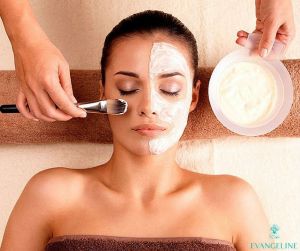 Watermelon Vodkatini Manicure & Pedicure: $99
Soak away stress with an aromatic Watermelon Vodkatini Manicure & Pedicure. This refreshing duo utilizes fresh ingredients to restore hydration and leave your skin soft and rejuvenated.
60-Minute ELEMIS Pro-Collagen Facial: $99
Step into spring with a Pro-Collagen Facial that will leave you glowing, fresh-faced and rejuvenated. This treatment is clinically proven to reduce wrinkles and improve your skin's firmness. If you're interested in giving your skin some luxurious TLC with ELEMIS products; this facial is for you.
Call Spa Evangeline today and make your appointment, 813-999-8742.
To check out other Spa Evangeline spa specials, visit their website here
March Spa Specials Valid Monday-Friday
20% Service Charge added at checkout