Meat Me at the Epicurean Theatre for 'Bakin' with Bacon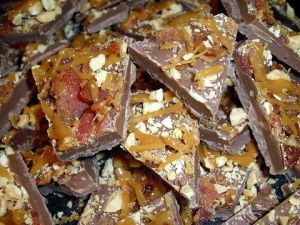 Just a few weeks ago I shared with you my awesome experience inside one of Chef Beth's cupcake classes. Well, Chef Beth from Cloud 9 Confections is back this month with a unique and mouthwatering class on baking with bacon. That's right… bacon!
If you are like me, you think bacon is heavenly. I could easily live off these three basic food groups; bacon, cheese and wine. But, bacon and sweets? What? I don't know about you, but there's a special place in my heart for anything sweet and salty and this class sounds dreamy!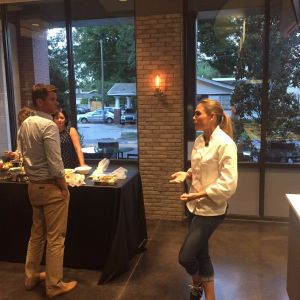 This class would be perfect for bacon lovers or those just curious on how on earth you "bake" with bacon. During the class Chef Beth will teach you how to incorporate America's favorite meaty indulgence into sweet treats. She will also teach you how to make candied spiced bacon and how to apply it to candy and cupcakes. You'll then get the treat of testing your skills with hands-on cupcake decorating.
Best of all you'll get to take home your tasty creations and during the class guests will sample some fantastic handcrafted cocktail creations from Élevage.
Some of the delicious treats you'll make and take home are Milk Chocolate Toffee with Candied Bacon and Roasted Peanuts along with French Toast Cupcakes with Maple Frosting and Candied Spiced Bacon. Yum!
OK, my mouth is watering already just thinking about this class, and I hope you will meat me there to awaken appetites unknown! The class will take place Tuesday, June 23 from 7:00 p.m. to 9:00 p.m. and the cost is $55. You won't want to miss this decadently delicious class full of pork, so reserve your seat by visiting www.EpicureanTheatre.com