Meet Mainsail's Newest Corporate Director of Training: Evelyn Avazier!
Mainsail Lodging & Development has promoted Evelyn Avazier, formally the director of human resources for the Epicurean Hotel,  to fulfill the first ever position of corporate director of training.
Evelyn is a passionate employee whose attention to her co-workers and passion for staff development has not gone unnoticed. Evelyn has 28 years of experience in hospitality and worked as director of human resources and training at Epicurean Hotel for over 3 years. During this time she exceeded expectations and went above and beyond her line of duty to make sure everyone was taken care of and maintained the utmost respect. Her much-deserved promotion now comes with new responsibilities and a world of opportunity. Now based in Mainsail's corporate office in Tampa, Florida; Evelyn's new responsibilities will include pre-opening hiring and training for our many new properties, along with ongoing training and development.
Let's learn a little bit more about Mainsail's Corporate Director of Training, Evelyn Avazier!
What is your background & experience?
I have been in the hospitality industry since I was 17. As a child at an early age I wanted to teach. You could often find me playing teacher with my cousins and siblings, where I was obsessed with the chalkboard. I really took to training when I was being trained at a company that left me with too many questions because there was no clarity or order to the training. I went home that day and created an outline of what we learned and presented it the next day to the trainer. I was then asked if I could be the store trainer once they had left. The rest is history. I enjoy breaking things down into steps to get a full understanding. I also enjoy delivering the message in a vibrant upbeat manner. Training should never be boring.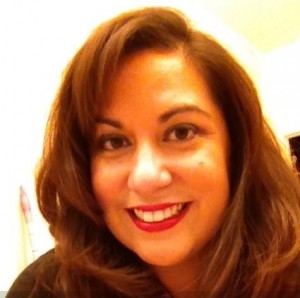 What was your first position held with Mainsail?
I started with Mainsail the summer of 2013. I had just left Loews Hotels after 11+ years. It was a scary jump but I made it and I have been proud of myself for making a change. I started with Mainsail as the director of human resources and training at the Epicurean Hotel. My experience there has been wonderful and exactly what I needed for me to grow professionally.
What is going to be different with your new position?
I just joined the corporate team on January 1st of 2017. My focus will now be solely training and development for the brand. I have trained classes in my past role and meet compliance needs within the hotel however, now I get to take it to the new hotels. This new role will give me time to focus on creatively developing relevant classes to the hotel, developing bench strength within our brand, and igniting learning to everyone within Mainsail.
What is the best part of your job?
Watching someone grow that originally limited themselves. Helping team members build confidence and being there to coach them into their next role. I silently watch their progress in the sidelines and take pride in their growth. A conversation with a team member about their goals and needs is so important.
What are you looking forward to in the New Year?
Successfully opening up two hotels and engaging everyone into a world of learning. Sounds corny, but anyone who really knows me knows I am a geek about training!
What is your favorite project/property we are currently working on?
I don't have a favorite. I can't! I will say that once an Epicurean, always an Epicurean. I'm proud of what has been accomplished at the Epicurean. Then again, the crystal clear waters of Scrub Island Resort, Spa & Marina is a paradise that cannot be forgotten. Waterline Marina Resort & Beach Club is opening very soon and will be a grand destination on Anna Maria Island. I love them all!
Tell us a memorable or funny story about the company or your co-workers.
Our hotel is filled with many talented people from musicians to poets. I can't really pinpoint one funny story!
Tell us more about who you are outside of work.
Outside of work I am very family oriented. I love traveling with my husband and son. I enjoy painting, paper crafting, and writing. My family has been encouraging me to finish a mythical book that I have been writing for many years. Perhaps 2017 will be the year it gets published!
Great job Evelyn, we can't wait for you to achieve amazing things with Mainsail this year!