Meet Spa Evangeline's Newest Skincare Line, ELEMIS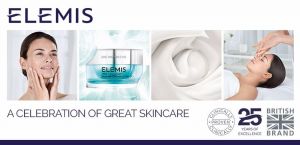 Our friends and fans are raving about our newest luxury spa line at Spa Evangeline inside the Epicurean Hotel, and it's no secret why. Not only is ELEMIS the No. 1 British anti-aging skincare line, but it has also earned a stellar reputation for over 25 years. The commitment and integrity of their products are reflected by their quality, powerful natural ingredients. Their cutting-edge formulations, advanced technology and proven clinical results have enabled ELEMIS to provide the most influential anti-aging home-care and professional spa-therapies our beauty industry has ever seen.
Let's explore what makes ELEMIS stand-out from other luxury skincare lines.
To start, ELEMIS has four pillars behind their philosophy:
Defined by Nature – ELEMIS  is committed to understanding the earth's natural resources, never compromising on the quality and quantity of active ingredients. The skin and body care line can be trusted for the integrity, purity and efficacy of its natural formulations. They avoid synthetic additives and none of the ELEMIS products are tested on animals nor contain animal derivatives.
Led by Science – ELEMIS  is pushing the boundaries of science and using cutting-edge technology while making breakthroughs and discoveries in the field of vitamins, minerals, as well as marine and plant medicinal therapy. Their goal is to create results-driven, efficacy-trialed formulations to ensure maximum therapeutic activation in every product. In addition, they also invest in independent clinical trials of its products and treatments alike.
Treatment Led – Every ELEMIS product is created first and foremost for professional treatments. This unique approach guarantees that once launched as a home-care product, it offers the most effective, professional results.
Lifestyle Approach – ELEMIS products and spa-therapies are developed with specific lifestyle concerns in mind; such as anti-aging, problem-skin, detox or stress management. Each product and spa-therapy has a pre-defined purpose, guaranteeing maximum results for every client.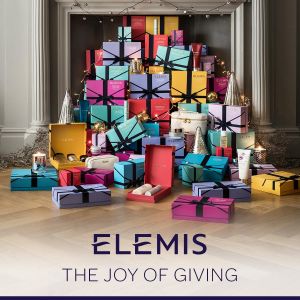 Are you ready to awaken your skin and see real results?
Make your appointment today with our ELEMIS-trained technicians at Spa Evangeline inside the Epicurean Hotel, and discover for yourself how this luxury skincare and spa brand delivers clinically trialed therapies and products for face and body.
December Special: Buy a $100 Spa Evangeline gift card, and receive a $25 spa certificate. Spend $75 on retail merchandise, and receive a $25 spa certificate.