Meet Your In-House Reservations Team
Headquartered in Tampa, Florida, Mainsail Lodging & Development's In-House Reservations Team is a unique resource that most guests may not be aware of. These associates are travel experts and consultants that spearhead the reservations for our family of hotels — and while they are primarily responsible for overnight accommodations, they always go the extra mile to assist guests in answering any additional questions. Consider them your pre-arrival knowledge hub — readily available to give guests the "inside scoop" on all things to do, excursions and offer helpful travel tips.
Let's meet your Mainsail In-House Reservations Team!
Judy Rutledge, Reservations & Inventory Manager 
Twenty years in hospitality spanning revenue management, reservations, software installation & training and as even a general manager, Judy brings a multitude of experience to Mainsail. Judy grew up on a race horse farm on the Upper Peninsula of Michigan and received her Bachelor's Degree from Florida Metropolitan University in Clearwater, Florida. Judy and her husband Tom live in St. Petersburg with three of their children. Fun Fact: Judy bowls on the team "Spare Me," and maintains a bowling average of 140. Go, Judy!
Julie Bateman, Reservation Sales Associate
Julie is a South Tampa native and has been married to her husband, Brad, for almost 27 years. Incidentally, they've known each other since Elementary school. Julie has two grown daughters and a miniature Dachshund named Molly. Julie has been in hospitality for nearly five years and previously owned her own scrapbooking store in Tampa.Fun Fact: An avid traveler, Julie once flew to Philadelphia for $38, but she fell at the top of the famous "Rocky Steps," making the trip … famously memorable!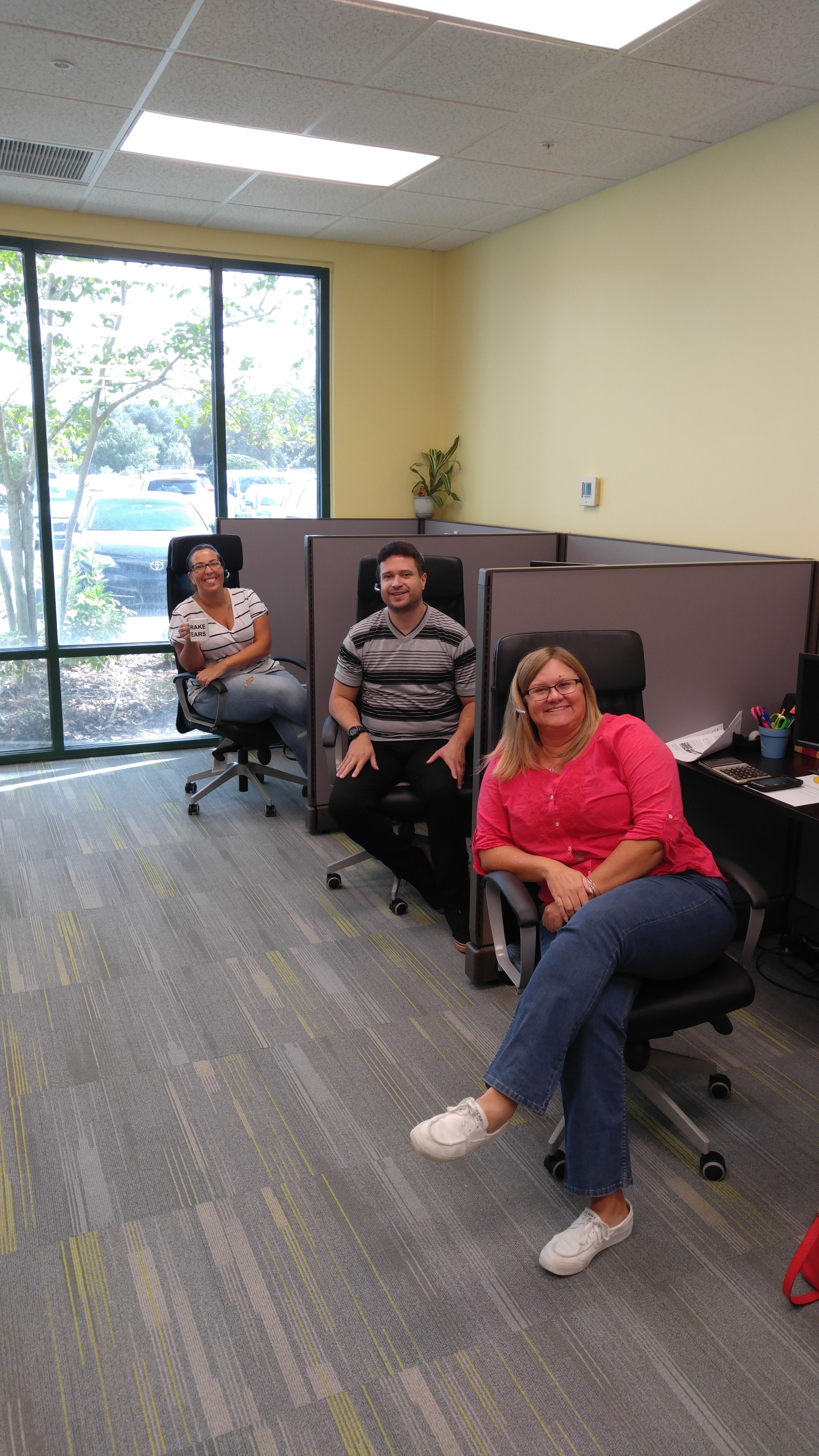 Monique Robles, Reservation Sales Associate
Monique has been in the customer service industry for over ten years and possesses boundless enthusiasm and loves new challenges. Raised in Queens, New York, and a graduate from Queensborough Community College, Monique now enjoys being a Floridian who is dedicated to being Super Mom for her two young daughters. Fun Facts: Monique's most memorable trip was to Rio de Janeiro. She also made quite a scene in Hong Kong when she fell down a flight of stairs at Planet Hollywood … no injuries except a bruised ego!
Edwin Sepulveda, Reservation Sales Associate
Originally from Brooklyn, New York, Edwin considers himself a Floridian as he has lived here for over thirty years. An eleven-year hospitality veteran, Edwin joined Mainsail in December of 2005. (Wow!) Prior to joining Mainsail, Edwin worked in the Reservations Department at the Tampa Airport Marriott. Edwin currently lives in Spring Hill, Florida with his wife and daughter. Fun Fact: When visiting Washington D.C., Edwin got to sit in the same chair as Pope John Paul … we assume it was legal since Edwin doesn't have a rap sheet (that we know of).
That's a wrap! When you're planning your next trip to Epicurean Hotel, be sure to reach out to a member of our In-House Reservations Team by contacting (855) 829-2536.