NEW CASS Art Opening Reception with Max Kauffman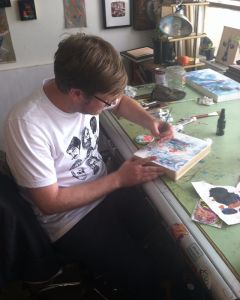 In just a few weeks, you won't want to miss the CASS: Art Opening Reception featuring an extraordinary artist, Max Kauffman.  His show titled "When The Current Dictates" features work inspired by anthropology, architecture and the magic of nature, and evokes the everyday struggles of humanity.
Max is the fourth artist in rotation at the Epicurean Hotel's permanent satellite gallery, a partnership with CASS that provides hotel guests and members of the community an opportunity to quench their appetites for visual art. His work has been exhibited in galleries and museums throughout the United States and beyond.
Max Kauffman is an Oakland, California based artist and occasional curator. Over the last two years, houses and architecture have become the zenith to his work. They are sanctuaries … somewhere to catch up, take a breath and recharge. Today, he resides in Oakland, where he says "the hope of an honest town inspires him daily".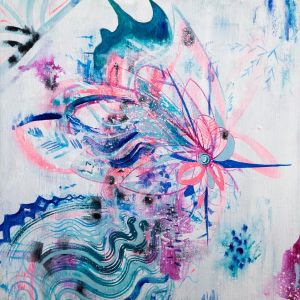 The opening reception on Friday, September 16, (6:30–8:30 p.m.) will feature a Q & A with the artist himself, Max Kauffman. Space is limited and tickets are $25.
Tickets can be purchased online here or at the door. The ticket price will be applied toward any purchases made during the event. Chateau Ste. Michelle "Horse Haven" Sauvignon Blanc, beer and hors d'oeuvres will be served.
About CASS Contemporary Art Space and Epicurean Hotel's Partnership: 
CASS and Epicurean Hotel have partnered to provide hotel guests and members of the community with an additional venue in which to view and appreciate art. Max Kauffman's show titled "When The Current Dictates," will the fourth rotation featured in the permanent satellite gallery at the Epicurean Hotel.