Nine Must-Try Cocktails
Tampa's EDGE New Drink Trends Revealed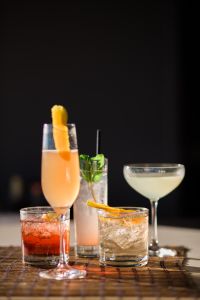 With a shortage of rooftop bars in Tampa, the craft of finding one that suits your palate can sometimes be a daunting task.
EDGE Social Drinkery at the Epicurean Hotel is Tampa's popular craft cocktail rooftop bar known for its alluring handcrafted cocktails and craft beers. Living up to its name, this rooftop bar is an edgy, social drinkery unlike any other.
These nine NEW must-try cocktails are hand-crafted and trendier than floral print, white pants and man buns (eh… is that trend over yet?).
Senoritas & Sand 
A Classic w/ a Tequila Twist – Reposado Tequila, Cocchi di Torino, Cherry Heering and orange juice
Slurring Soccer Mom 
Stoli Elit, St. Germain, fresh lemon juice, fresh berry reduction, topped with soda water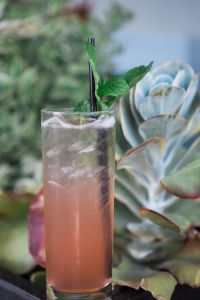 Leon Phelps 
George Dickel #1, Dolin Blanc, Amaro Nonino, and a few dashes of Angostura Orange bitters
Apple Claus 
Bourbon, apple cinnamon tea reduction, fresh lemon juice, topped with bubbles
Gold Rush 
Tin Cup, honey syrup, finished with fresh lemon juice
Catcher DQG WKH Rye 
Canadian Club 12 yr, Amaro Nonino, apricot, tiki bitters
Tutto Italiano 
An all Italian Negroni – Featuring Malfy Gin, Campari, and finished with Cocchi sweet vermouth
Green Point 
Bulleit Rye, Chartreuse, Angostura and Angostura Orange bitters, Carpano Antica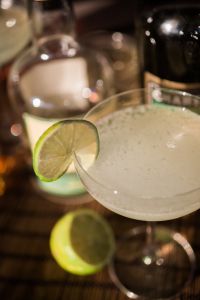 Rickey Bobby 
A Gin Rickey with tea! Ford's Gin, TeBella White Coconut Dolce Tea, fresh lemon and club soda
Ready to Awaken Appetites Unknown? If you're looking for the perfect spot to unwind after work, whet your appetite before dinner, or spend an evening wining and dining with the stars — We've got you covered.