November's the Time to Fall in Love with Spa Evangeline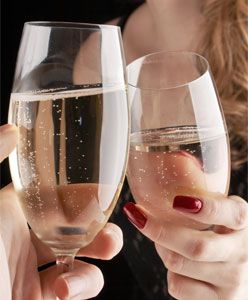 Nestled inside the trendy Epicurean Hotel, Spa Evangeline is the ultimate Luxury Day Spa in South Tampa. If you're looking to refresh your skin and pamper your palate — Spa Evangeline has the perfect recipe for relaxation.
During the month of November, guests will fallin love with the newest spa special, the Harvest of Tranquility Package. Pick two of the bellow treatments for $150.
60-minute Quinsyberry Swedish Massage:This signature massage may be traditional, but with its smooth, long connective strokes with light or moderate pressure. We're mixing it up with Quinsyberry Botantical Body Oil from FarmHouse Fresh — a scent that's alluring and light, apple blossom & tea.
50-minute Tres Leches Hydration Facial: Parched, weary complexions get a triple infusion of whole and botanical milks, carefully crafted with nurturing herbs, and finished with a firming peptide to bring an instantly radiant, dewy complexion. This organic line will encourage healthy skin cell production, and supply a soothing drink for the skin.
50-minute Muddy Pumpkin Pedicure: Pumpkin has big time benefits when it comes to your skin! Recharge those shopping feet with a Muddy Pumpkin Wrap that's bursting with enzymes, beta-carotene and antioxidants — this seasonal treatment will sooth any trace of dehydrated skin.
Did you hear about Spa Evangeline's Black Friday deal? Stop by the spa and cash in on a great deal: buy one treatment and get one 50% off — for any 60 or 90-minute service. (Discount can't be combined with other offers.)