Oystercatchers: Fresh Catch Class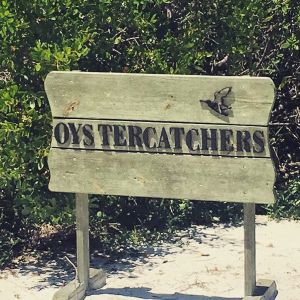 Oystercatchers is a delight not only for the eyes, but also for the palate. Join Chef de Cuisine Adam Shaffer as he artfully blends the freshest catch with innovative touches on Wednesday, October 19, from 7 to 9 p.m. inside the Epicurean Theatre.
Oystercatchers is a favorite of many Tampa area residents and visitors alike. Hidden amid a natural landscape just 150 yards from the Grand Hyatt hotel, the restaurant is a delight for the senses of those who seek fresh tastes from the Gulf of Mexico. The menu highlights an array of the freshest wild and line-caught fish available, grilled, blackened or sautéed with a variety of sauces and relishes.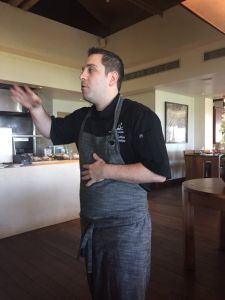 For this class, Adam will take us through some of his favorite meals along with innovative touches that turn them into some of the most splendid dishes on the planet.
Three-Course Menu: 
Oystercatcher's Signature Crab Cake: A classic, and one of my favorites! Green papaya & cucumber salad with a charred lemon-sriracha aioli.
Confit Pork Belly & Scallops Duo: Confit pork belly, seared scallops, pea puree, fall harvest apple relish, aerated apple foam and pea tendrils.
Lemon-Thyme Berry Cobbler: You're in for a treat with this pumpkin spiced cornmeal crumble.
Ready to snag your front-row seat to Awaken Appetites Unknown? Tickets are $75 per person and can be purchased here at EpicureanTheatre.com.