Parkshore Grill: Epic Chef Showdown Restaurant Profile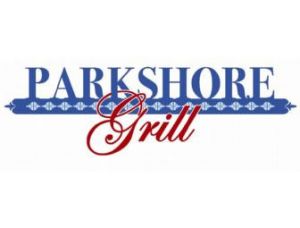 Parkshore Grill is an award-winning, fine dining restaurant located on the popular Beach Drive in downtown St. Petersburg, FL. Chef Tyson Grant serves up contemporary American cuisine with fresh local ingredients. Some of his ingredients include Nimon Ranch beef, pork and lamb. His chicken is all natural along with organic salmon and sustainably fished seafood from Spring Mountain Farms and Ashley Farms. Whatever the dish might be at Parkshore Grill, you can guarantee it will taste amazing and you'll leave planning a return visit.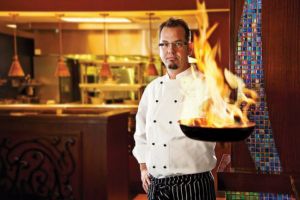 I had the pleasure to chat with Executive Chef Tyson about our Epic Chef Showdown and he is absolutely excited to get this competition started!
Kat: What originally inspired you to be a Chef?
Chef Tyson: Starting at a very young age, I was always drawn into the kitchen to help my mother with dinner. Once I had my first taste in a professional kitchen watching chefs and butchers break down proteins, I was hooked and never looked back.
Kat: Where does your passion stem from?
Chef Tyson: I believe it is the gratification of enhancing someone's experience with your creations.
Kat: What is the best dish in your restaurant, Parkshore Grill?
Chef Tyson: It is hard to choose a favorite when you are in Chef's position. If I had to pick, I would say it is whatever I/we are creating that day or that week as a feature on our pre fixe menu. So, today my favorite is: King Crab Napa Cabbage Rolls with Avocado, Basil, and Caramelized Ginger Soy.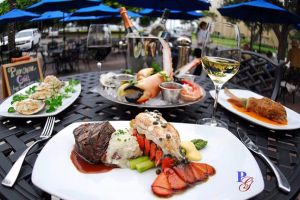 Kat: Why is participating in the Epic Chef Showdown important to you?
Chef Tyson: The import thing is to raise funds and awareness for hunger. The other side is that we love the challenge and camaraderie with others in our profession.
Kat: Have you participated in Chef throw-downs like these before? If so, what were they like. If not, what do you expect?
Chef Tyson: When I was a much younger chef, I won a series of challenges to be declared "2001 People's Choice Best Chef of Tampa Bay" which was a competition that included 18 other Chefs. This time, I was glad to hear that it is up to my Sous Chefs to compete and I can sit back and cheer them on.
Kat: Out of all the other Chefs in the competition, who do you hope you are paired with?
Chef Tyson: I will be happy for my Chefs to go up against anyone of the competing restaurants, they are all very talented and it will be wonderful if they make it to the next round.
Kat: How can we as a community, come together and fight hunger in our Tampa Bay?
I wish I had that answer. I believe as Chefs and restaurateurs it is our duty to help get the word out as much as possible.

Who will win the battle of two restaurants going head-to-head in a competition against Tampa and St. Petersburg? You can catch all the action when Parkshore Grill goes up against Cena in the first round of the Epic Chef Showdown in the Epicurean Theatre. All proceeds from this event support Feeding America Tampa Bay – to help fight hunger in our local Tampa Bay community.  For dates, details and tickets, please visit www.epicureanhotel.com/events