Plan a Party for Your Palate – All Under One Roof!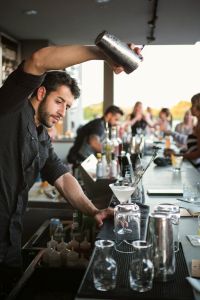 If there is one thing my grandmother taught me, around good food is good conversation and always a good time.  I wasn't born a foodie by any means, but as I matured, I have come to understand that chefs are remarkable artists and food isn't merely fuel for the body.  For a true foodie, dining has more to do with the overall experience and the story behind the recipe.  Inspired cuisine spawns lively exchanges and unforeseen discoveries, truly Awakening Appetites Unknown.  
Take a minute to think about where you had your favorite meal.  Afterwards, did it become a lasting memory?  Some of my best moments around the table are with family and friends, drinking wine and overdosing on comfort food.  Many a memorable dining experience centered around my girlfriends, gabbing about life, drinking wine, and indulging in fancy cheese plates over deep belly laughs.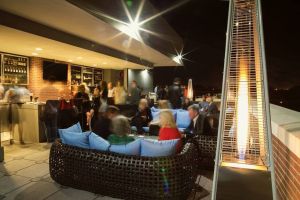 The unique thing about the Epicurean Hotel is that it gives you a chance to make memories around an immensely euphoric foodie experience!  Planning a celebration or gathering?  The Epicurean's catering specialists will design the perfect event, whether your group is large or small.  When it comes to intimate affairs, the hotel offers a fabulous private dining room at Élevage Restaurant and rooftop views at EDGE Social Drinkery.
Due to popular demand, EDGE has been taking reservations for small groups and parties.  Guests can work directly with our events team to review terrific packages that make budgeting a breeze. The professionals at the Epicurean have created simplified food and drink menus that will delight your party and make your gathering more memorable.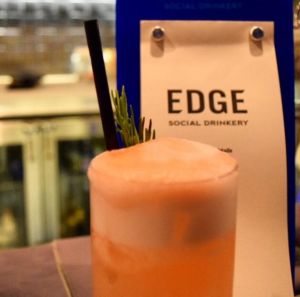 Small group celebrations could include a girls night with your "besties" (sign me up), bachelor and bachelorette parties, bridal showers, company happy hours, anniversary parties, including coordinating something as special as a wedding proposal.  Festivities centered around carefully prepared food, handcrafted cocktails, friends and family are our forte.  You can count on us to make sure your event is unique and memorable!
Worried about the summer heat?  Unlike other outdoor bars, restaurants and event venues, EDGE Social Drinkery is equipped with portable cooling systems by PortaCool.  Pretty cool right? No pun intended… well, maybe a little.
You can always reach out to someone on our event design staff to chat about your ideas, but below are a few things to keep in mind before reserving your event at EDGE:
Ideal Party Size ranges from 10 to a maximum of 35 people.
Hours are limited to 5-9pm, Sunday-Thursday, with a check in no later than 7pm.
Hours on Friday and Saturday are from 5-8pm, with a check in no later than 6pm.
Space is semi-private, as the rest of EDGE is still open to the public/hotel guests.
While we don't require a deposit, we can't accommodate separate checks.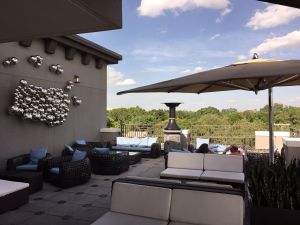 There's no doubt that the 4-Diamond Epicurean Hotel provides a foodie-centric hot spot and a party for your palate, all under one roof.  Reserve your space today and make memories that will last forever.
Contact the sales and marketing team to make a reservation: [email protected]