Rejuvenate With a HydraFacial at Spa Evangeline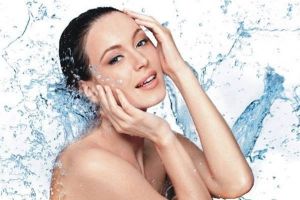 This past weekend, I had the opportunity to visit the Epicurean Hotel's Spa Evangeline to check out their latest and greatest treatment to hit their spa; the HydraFacial MD®. This unique experience blew away all expectations and is my new go-to when my skin needs a boost.
Spa Evangeline is one of only two spas in Tampa that provides this new non-laser skin resurfacing treatment.
The HydraFacial MD® is a complete breakthrough in facial technology and is offered with no pain and no downtime. If you're looking to add something to your normal facial routine or looking to start one, I suggest making an appointment today. In as little as 30 minutes, you'll feel completely refreshed and rejuvenated. After my treatment, my face looked clearer, bright, very little redness (went away within 10 minutes after treatment), no swelling and could go about my day without hiding under a hat. This treatment has a soft, cool and soothing feel, moisturizes and leaves your skin looking very vibrant and fully hydrated.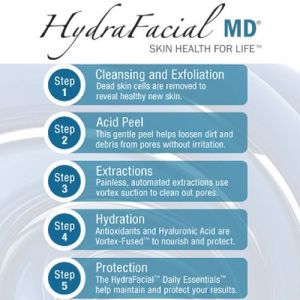 During the treatment, you'll experience four steps: cleansing, exfoliation, extraction and finish with hydration and antioxidant protection. Best of all, the HydraFacial MD® treatment is non-invasive and non-irritating. Whether you have oily skin, dry skin or sensitive skin, Spa Evangeline's knowledgeable estheticians can tailor a routine that's perfect for your skin type
All of the licensed estheticians at Spa Evangeline have been trained for this treatment and the HydraFacial MD® system is mobile. Many guests that stay at the Epicurean Hotel enjoy having spa treatments in the comfort of their own guest room. The HydraFacial MD® can now be brought directly to you during your stay!
What I really love about this treatment:
It's powerful and non-invasive. I saw immediate, visible results in some of my trouble areas (t-zone). I've had facials and peels in other spas before where I left with a bright red face for the remainder of the day. The HydraFacial MD® was different! I was slightly red right after the treatment, but that all went away in a matter of minutes and I was free to enjoy the rest of my day. Fast-forward to the day after and my skin was noticeably smoother, clearer and my makeup went on easier than usual. I've never seen results so fast from a facial, ever!
Another perk: Spa Evangeline offers a "Finishing Touch" after every HydraFacial MD®. You'll leave feeling confident with a little bit of mineral coverage with Jane Iredale Cosmetics. If you're on the go and don't want a facial to get in the way of your daily to-do, this is the treatment and the perfect location to do so.
Spa Evangeline offers different treatment lengths (30, 60 and 90 minutes) and optional ad-on's: Dermabuilder, Brightenal and Growth Factor. 
Want to read more about the HydraFacial MD®? Visit the Spa Evangeline website to learn more and watch a video. 
Interested in scheduling an appointment? Call the spa today at 813-999-8742. You won't regret it!