Savor a STEAK-cation at the Epicurean Hotel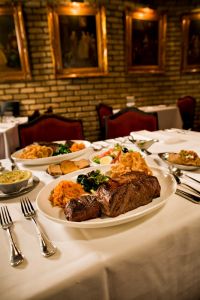 Calling all culinary connoisseurs! Or shall I say, culinary carnivores? This package is for you!
Culinary travel is fast becoming one of the hottest travel trends and you, too, can dive in and indulge. Who wouldn't want to dine at one of the world's finest steak houses, without having to worry about a reservation? That's right. Whether you're traveling for business or pleasure, this package might be just the thing for you… and it certainly blurs the lines between business and pleasure!The Epicurean Hotel was conceived as a very special collaboration with the world famous Bern's Steak House.  It's the perfect hotel to carry on the legacy of founder Bern Laxer, as it's the only 4-Diamond food-focused hotel that features a signature restaurant, Élevage, overseen by a two-time James Beard nominated chef, a rooftop bar (more on this later), and a 40-seat fully equipped Wolf & Sub Zero culinary theatre that offers a diverse array of programming.  Even the Spa Evangeline, appeals to foodies with its vinotherapie treatments, enhanced with freshly cut herbs.  Yes, there's a lot going on under this boutique hotel's roof, but it just so happens it's across the street from Bern's Steak House.  Have you sampled their world-class dry aged beef, perused their selection of wines from the largest private wine cellar in the world, or experienced the Harry Waugh Dessert Room with its booths made from actual wine barrels?  Lucky for you, the Epicurean has developed a package to make all of this available.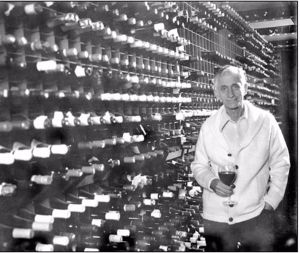 Given the very special history and quality that is uniquely Bern's, this is truly the ultimate STEAK-cation package. And there are currently TWO to choose from. The original STEAK-cation package is offered on Fridays and Saturdays, and includes a one-night stay in a Classic guest room, a special welcome amenity, and a guaranteed reservation for two at Bern's Steak House, along with brunch for two in Élevage Restaurant the next morning. For a limited time, the Epicurean is featuring The Bern's Bonus STEAK-cation Package which includes a one night stay and a $50 gift card as an extra value over the Sunday through Thursday nights.  Reservation times are either at 7 p.m. or 8 p.m., and are based on availability.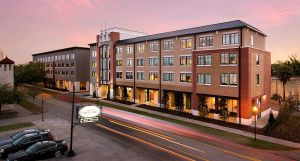 You can find our STEAK-cation package on the Epicurean Hotel website under "packages." Please note, you'll need to book this package within a 90-day window to enjoy all of it's added bonuses.
Looks like you really can "have your steak and eat it too!"