Sizzling Summer Class on Meat Caramelization + Cast Iron Pizza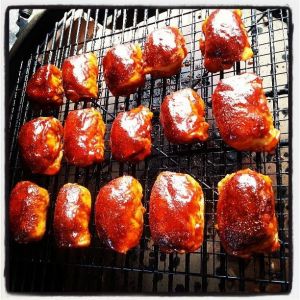 What's the secret to a perfectly sizzled steak, restaurant-quality grilled meats and pizza with a crispy crust? You'll find out at the Just Grillin: Cast Iron Pizza + Meat Caramelization class at the Epicurean on Sunday, August 30 (10 a.m.–12 a.m.).
With Labor Day Weekend right around the corner, there's no better way than to learn some new grilling tips from the pros. Just Grillin, a local family-owned and operated grilling business, known for creating unbelievable and unique outdoor living spaces centered around top-of-the-line grills and pizza ovens, will be on-hand to guide you through grilling.
During this morning class, the Just Grillin gurus will demonstrate the proper grilling techniques of high-temperature searing and show you how to perfect restaurant-quality caramelization on meats like chicken, filet mignon and fish. The fun doesn't end there. Just Grillin will teach you how to create your own pizza in a cast iron skillet, as it sizzles in their Pizza Plus Oven. Just when everything starts to heat up, it's time to cool down. As a bonus for attending the class, guests are welcome to join SoHo's hottest pool party with complimentary access to Splash Sunday at the Epicurean Pool.
Whether you're a grill master or a beginner, there's something for everyone at this class!
The price of this class is $50 per person. Tickets can be purchased at www.EpicureanTheatre.com
We asked Chief Visionary Officer of Just Grillin, Doug Driscoll a few grilling questions to prep for the class this weekend. Dig in!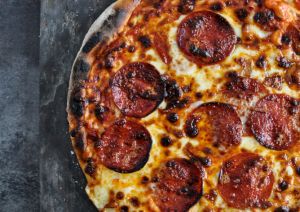 What makes the meat-caramelization process different from regularly-grilled meats?
Carmelization can be created by cooking at a very high heat like on an infrared sear burner. Just Grillin will be cooking on the Alfresco. The Alfresco cooks 50% faster, with virtually no flare-ups. A Special "V-shaped" flavorizer cooking grate over Sear Zone™ burner captures the natural juices, fats, and flavors, then caramelizes them to the food for delectable mouthwatering flavor.

What's the biggest grilling myth?
Remarkably, clients over-cook chicken breasts on their grill or in their oven; to where there is not a lot of moisture in the meat.  Chicken is a great example of cooking the meat at the correct temperatures. A well-cooked chicken to is moist, tender and delicious. In our class on Sunday, we will discuss the proper techniques of searing meats on the gas grill and how to achieve delicious grilled food.

What makes purchasing a grill from Just Grillin different than from other retail stores?
At Just Grillin, we focus on our client's needs.  Every Just Grillin team member is dedicated to customer service.We provide the very best Grillin' knowledge to our clients, so they can have success. Everything from grilling, smoking, searing, braising, poaching, teppanyaki, and roasting on their grill, or like many of our clients who have these types of grills at home. Just Grillin also provides design-build planning and installation services to clients that want to build a backyard oasis. Please refer to our website www.justgrillinflorida.com for more details, or call us (813) 962-1700 for any questions on planning your backyard renovation or new oasis.

What's a side item (or food item) that most people don't know they can grill?
Helping our clients understanding how to cook on their grill(s) is our specialty. On most Saturday's, Just Grillin offers grilling classes where clients learn how to grill all types of foods like: Breakfast items, pizza's, calzones, stuffed burgers, vegetables, casseroles, apple pies, peach or apple cobbler, roasting or smoking a Turkey, Ham or Duck.  The possibilities are endless. Did you know any grill with a lid can create similar effects to an oven inside? Cooking your meals outside save time and require less clean up. We know that spending time with your family is important and the best times are spent gathering around the grill or outdoor kitchens. There's no doubt my family and other families have busy lives. On Sunday's, I like to cook several proteins in my smoker, gas grill or wood pellet grill for the week ahead. Grilling or smoking on Sundays save time, help us plan dinners with family and friends throughout the week. We believe in living life the way one wants to, and for us Just Grillin is a lifestyle. Contact us at Just Grillin if you would like help better understanding how the Just Grillin lifestyle can help  you enjoy your life with family and friends and we look forward to seeing you at our upcoming class at the Epicurean Hotel.