Southern Cuisine Cooking Queen, Whitney Miller: Part Two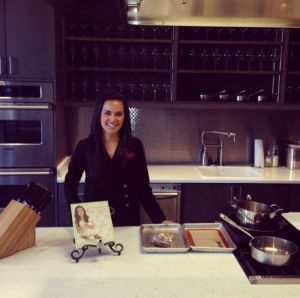 Last week we introduced you to one of our favorite rising stars, Whitney Miller. This week, we are back to continue our interview with one of our favorite southern chefs that we can't wait to invite back to the Epicurean Theatre for another cooking class and book signing.
Here is a link to last week's blog in case you missed it: https://epicureanhotel.com/southern-cuisine-cooking-queen-whitney-miller-part-one/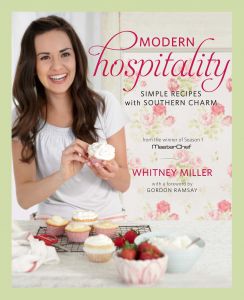 KL: So, this was your second time to the Epicurean Hotel. What did you think the first time you stepped foot inside?
WM: I loved the modern, rustic feel. The industrial wood furniture is really unique. The first time I visited with my husband we were not sure what to expect. We live in Plant City and had heard a lot of great things about it from our friends when it first opened. I had heard from some friends that it offered cooking classes and I was really interested in a place where I could share my talent.
KL: What was your first thought of the Epicurean Theatre?
WM: I love the modern take. The amphitheater style seating, insures that there is no bad seat in the house. The cameras that are set up and the TV screens are great, giving everyone a view of the entire close up angles while I was cooking. The equipment was all top class and everything was well organized and well thought out. The kitchen was tight and easy to maneuver through, a great place for a chef to work out of.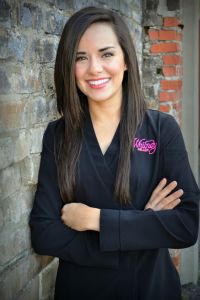 KL: What are your staples you always keep stocked in your fridge or your pantry at all times?
WM: I always keep eggs, milk, cheese, some sort of fresh veggies, and a collection of chocolate. As far as the veggies go. I am always playing around in the kitchen and trying to figure out different ways to showcase them. Right now I am working on pickled zucchini squash. As for chocolate, that is my weakness. I have a whole collection of chocolate. I just recently found a local creamery here in Plant City. I must have chocolate at all times
KL: What did you make for dinner last night?
WM: Spaghetti and Meatballs. It is my favorite dish! I make my meatballs out of ground chuck meat. I learned to make them from a wonderful Italian lady. Lucky for you, the recipe is in my second cookbook coming out in November.
KL: Any last minute words of wisdom to the aspiring chefs?
WM: I always like to tell people not to be scared in the kitchen. Always be willing to try something new. Try one new ingredient every month or try a new type of cuisine every month. Everyone gets so in tuned to cooking in his or her cuisine. It is fun to experiment and have fun in the kitchen. It makes things exciting for you and for your family.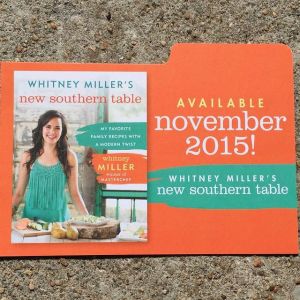 KL: What's next for Whitney Miller?
WM: I have my new cookbook, Whitney Miller's New Southern Table coming out in November, so I am gearing up for my cookbook tour. I am doing a lot with recipe development and writing magazines. You can keep up with what I am doing on my website and through my social media channels. Also, when my new cookbook comes out I plan to do a signing at the Epicurean Hotel. I hope you all will come see me!
Thanks to Whitney Miller for taking the time to chat with us about her upcoming adventures. We can't wait to see what's next for her! Below are all the links to follow Whitney in all of her adventures and to sign up for upcoming culinary classes at the Epicurean Theatre visit: www.EpicureanTheatre.com
Whitney Miller's Blog: http://whitneymiller.net/
Whitney Miller's Facebook Fan Page: https://www.facebook.com/WhitneyMillerH
Whitney Miller's Twitter Page: https://twitter.com/whitneymillerH