SPLASH Sundays Are Back in South Tampa!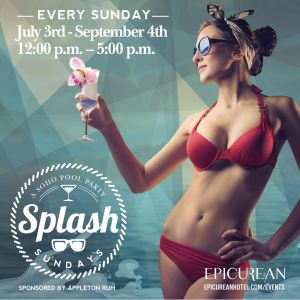 Can you believe that SoHo's hottest pool part is back for a third year in a row? That's right! As the summer heats up; we're inviting you to cool down with your closest friends and baes poolside at the Epicurean Hotel.
SPLASH Sundays will happen each and every Sunday, with a special SPLASH kicking off this weekend's July 4thholiday! Hang poolside this Sunday (and every Sunday this summer!) and enjoy delicious food, refreshing drinks and craft cocktails from noon to 5 p.m. Dress to get wet or simply to stay cool, in swimsuits or cover-ups.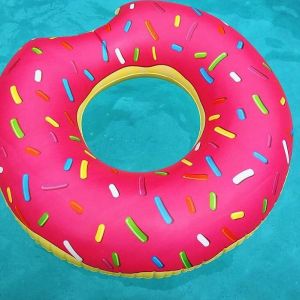 Each week our SPLASH sponsors, Appleton Rum and Coca Cola, will present a variety of rotating entertainment and activities including craft-cocktail specials, whimsical pool floats, over-sized games and live music from DJ Fresh and The Certified Fresh DJs.
Admission is $15 online or at the door, but if you sign up for the Epicurean Hotel newsletter at www.EpicureanHotel.com, and you'll receive weekly promo codes for complimentary admission! This week's promo code is: splashofjuly and the only reason I'm telling you that, is because you're one of our valued insiders!
If you're staying at the Epicurean Hotel as a hotel guest, you'll receive complimentary admission to SPLASH Sundays. Interested in making a reservation to take the elevator home? Enjoy special Florida Resident rates starting at low as $139.
All SPLASH Sunday guests must be over 21 to attend and all guests will receive complimentary valet parking until 5 p.m.
Want to take your SPLASH experience to the next level and become a SPLASH VIP?VIP reserved areas are available for up to 10 guests. SPLASH VIP includes a select location bordering the swimming pool, along with comfortable seating, sun umbrellas, a personal outdoor cooling system by Portacool and dedicated bottle service. Cost is $250.