Splash Sundays Trunk Show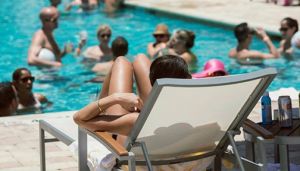 This Sunday, August 30th, the Epicurean has a delightful treat for the end-of-summer blues. Not only will guests get to enjoy South Tampa's hottest pool party with live entertainment at Splash Sundays, but they will also be able to browse some of the area's trendiest fashion boutiques and local vendors.  Think of it as a local indoor market for fashion, arts, crafts and culinary treats!
Here are a few of my favorite vendors attending:
Buddy Brew
Don Me Now
The Pink Petticoat
Tipsy Candle Co.
Bumble
Surf Outfitters
Health Mutt
Spa Evangeline
and many, many more …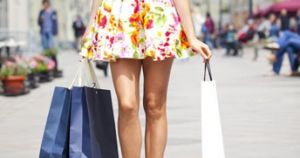 The Epicurean is committed to connecting their guests with the local community! They know that it's this synergy that keeps guests and locals alike returning for more.  The hotel was designed and developed with the neighborhood in mind, showcasing exciting outlets that include a culinary classroom, food inspired spa, vintage confectionary, signature restaurant, world-class wine shop and a rooftop bar.  The Epicurean provides an immersive experience as they encourage all who visit to Awaken Appetites Unknown.
And this weekend, it's all about "Support Local – Shop Local," as they've gathered almost 30 merchants and retailers who make Tampa Bay such a unique and vibrant place to live, work and play. These businesses are not chain concepts, but rather they are trendsetters, trailblazers and entrepreneurs who have distinguished themselves as exceptional treasures that make our community better.  It's fitting that this event is held at the Epicurean, a one-of-a-kind boutique hotel, so let's show our support as Team Tampa Bay!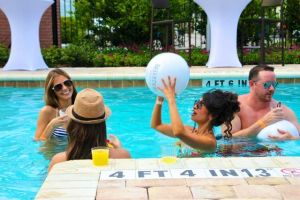 Come join me on Sunday, August 30 from 12 p.m.– 4 p.m. at the Epicureanin their Grand Cru Ballroom for some retail therapy to help support those who make Tampa special. The other treat for coming this Sunday is that you'll get to experience the pool party everyone's talking about, Splash Sundays (12 p.m.–5 p.m.). DJ Fresh will be spinning all your favorite tunes and our pool bar will be serving up some frosty libations! To purchase your Splash Sundays tickets in advance click HERE – and because you're now officially "our friend" use the following code to get in FREE: epic830.
Insider's Tip: Wear a cover up; the Grand Cru Ballroom can get chilly – doesn't that sound refreshing on an August afternoon?