Spotlight on Tom Haines, General Manager of the Epicurean Hotel, and newly promoted Vice President of Operations for Mainsail Lodging & Development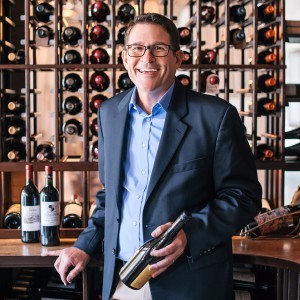 If you've visited the Epicurean Hotel property, you've likely been greeted at some point by a larger-than-life smile that can light up the darkest wine cellar. His warm, can-do attitude comes with 30 years in the hotel business and culinary-driven education as a graduate of Culinary Institute of America. His name is Tom Haines, and he's not only the General Manager of the Epicurean Hotel and newly promoted Vice President of Operations for Mainsail Lodging & Development – he's also the kindest and most hospitable person you'll ever meet in the hotel business. 
Currently serving on various boards, including Feeding Tampa Bay, SoHo Business Alliance and Visit Tampa Bay; Tom blends his passion for hospitality with the local community.
We sat down with Tom for a candid interview. Here's the scoop on Tom, and what excites him most about his newest position.
Q: What have you enjoyed the most over the past four years with the company?
Tom: "Although I enjoyed my tenure with two world-class hotel companies, Hyatt and Loews, and credit both with teaching me everything I know about the hotel industry, joining Mainsail to open the Epicurean Hotel has been life changing. I was able to bring with me all of the best that these companies do to be successful and leave all of the excess 'corporate baggage at the door.' My goal was to break every rule about the way a traditional hotel operates and Mainsail gave me the autonomy to do it. Although exhilarating and terrifying all at once, seeing people respond to this hotel in such a positive way is what I have enjoyed most."
Q: What do you count as your biggest success since working for Mainsail?
Tom: "Besides winning Best Hotel Opening in 2014 and the 2015 Autograph Collection Hotel of the Year – East, both from Marriott International, it would have to be the development of a remarkable team that made that possible. I am surrounded by like-minded people that were drawn to this hotel, because of its unique "foodie" theme.  Opening a hotel is the easy part. Bringing it to life, making and keeping it relevant and getting other people to talk about it is the true challenge. Nothing about the Epicurean Hotel is typical, and nothing about our dedicated team of 100+ Epicureans is typical. That to me is success."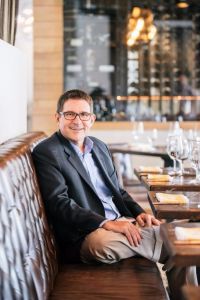 Q: What excites you the most about your new position as Vice President of Operations for Mainsail Lodging & Development?
Tom: "I am excited to work with all of our new hotels to create the same level of success and culture that resonates with our guests, managers, team members and owners alike. Each new property is far from 'cookie cutter.' They will have their own brand identity, vibe and uniqueness. I am interested in helping to operationalize each brand story and to watch each hotel blend into the communities that they will become part of."
Q: Tell us more about you, outside of work.
Tom: "I have been happily married to my beautiful wife, Denise, for nearly 34 years. We met as servers in my father's restaurant and started dating in high school. She has been by my side through culinary school and my 33-year hotel career. She taught me to dress professionally, she helped me refine my writing skills (she was a teacher for 15 years), and encouraged and supported me every step of the way. She celebrated my successes and stood by me when I stumbled. She dealt with the long hours, late nights, weekends and the missed holiday dinners at home. My life outside of work is dedicated to her. She currently owns and operates her own successful vintage décor and furniture business. She is as passionate about what she does, and I am about what I do. If I am not helping her with her business on the weekends, we are out visiting the many small towns in Florida, spending time on our lake (I love bass fishing) or spending time with family."
Q: Being a hotel veteran for 30 years, tell us about what hospitality means to you?
Tom: "Hospitality is not a building or a company. It is not a marketing slogan, a tagline, or a company's mission statement. It is not the vision or attitude of a single person or even a group of people. It can't be defined or dissected. Achieving a sustained sense of hospitality is not a destination, it's a journey. The moment you think you have achieved it — it eludes you, usually because of the act of an individual. Hospitality is a culture born by the desire of everyone in an organization believing in the achieving what others have failed to do."
"Tom Haines is probably the greatest general manager I have ever come across. I have worked in this industry for a long time, and have never experienced a manager so passionate, involved and knowledgeable. He truly is a gem for this company."
– Joe Collier, President of Mainsail Lodging & Development.