Summertime Spa Specials – Treat Yo Self
Summertime Spa Specials – Treat Yo Self
Ahh, sweet summertime. Sunny days at the beach followed by rainy afternoons. The heat and humidity of a Florida summer can really do a number on your skin. The liquid foundation that you applied at 8am has the consistency of sludge by 4pm. But rest assured; there is now a cure to the clogged pores that we all have come to accept. Enter HydraFacial ® MD.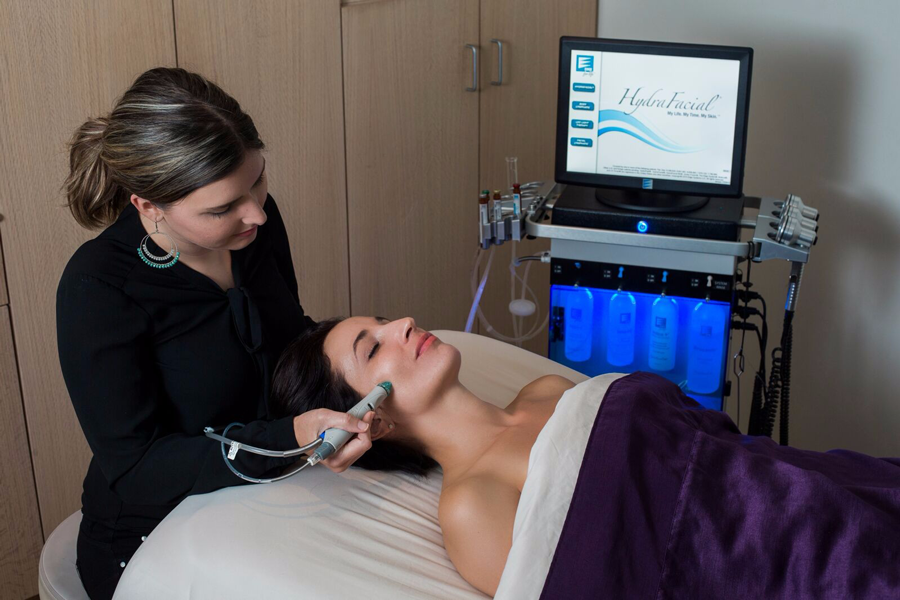 Spa Evangeline doesn't offer the run of the mill facials. Here's why it's different; HydraFacial doesn't use painful extractions or microdermabrasion which can leave the skin red and irritated. The HydraFacial machine deposits a medical grade serum while sucking up the gunk that has been causing those pesky blackheads. HydraFacial is perfect for those with sensitive skin or someone who has an event to attend the same day of a facial. Give your face the cleanse it so badly deserves this month with one of the HydraFacial specials.
HydraFacial Special: Purchase a 30-Minute facial and receive a 60 minute facial
Purchase a 60-Minute facial and receive a 90 minute facial
HydraFacial Packages: Purchase a 30-Minute series, get one complimentary
Purchase a 60-Minute series, get one complimentary
Or, soak up these additional Tampa spa specials available during the month of July:
Watermelon Vodkatini Mani & Pedi: Your skin will drink up this boozy, watermelon-infused scrub during a fruity manicure and pedicure for $79.
Summertime Revitalization: Unwind and relax during this 60-Minute Swedish Massage for just $89.
Summer Detox: Leave refreshed and rejuvenated with a detoxing 20-Minute HydraFacial for $79.
To check out the current Tampa spa specials at Spa Evangeline, click here.
Offers valid July 1st – July 31st. 20% service charge added at checkout. Call Spa Evangeline for reservations (813) 999-8742.