Tampa's Oldest Home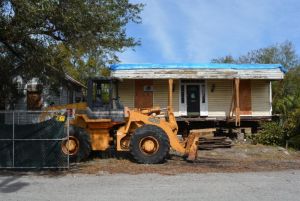 Located on the outskirts of Ybor City, the oldest home in Tampa has stood its ground for over 175 years. This one home, built in what seems like another world, has seen so much life and change. This week, Tampa's oldest home got a new beginning and a new location. The historic home was plucked out of the ground, placed on a truck and taken to Epicurean's backyard in Hyde Park.
You may be wondering, what on earth will be done with a 175 year old home in need of more than just a normal dose of "TLC." Would you have guessed that the home will be used as an office building for EquiAlt?  Us either. While not as sexy as one may hope, the rental management company will be putting copious amounts of money into its renovations to restore this piece of Tampa history to its original glory.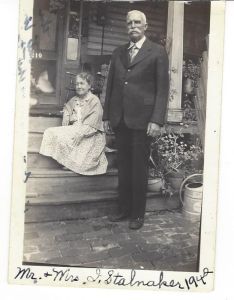 Tampa's oldest home is no stranger to moving. Built in 1842, three years before Florida became a state, the four bedroom bungalow, home to a physician, was originally constructed in Downtown Tampa, where the Old Tampa City Hall resides today. The house was moved by rail to 8th Avenue outside of Ybor and sold to the Stalnakers family, whose family business, Stalknaker's Farm & Ranch Supply is still open today after 122 years of continuous operation.
Let's raise a glass to another 175 years of life for Tampa's oldest home!