Thai Hands-On Cooking: Vegetarian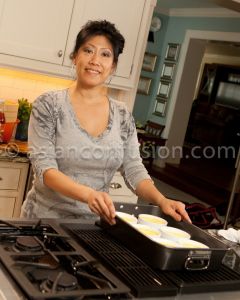 Roll up your sleeves and join the one-and-only Petta Brown, Chef and Owner of Thai Gourmet Market located in Town 'n' Country, at the Epicurean Theatre on Sunday, January 24, from 12-2 p.m. She'll not only share a few of her favorite vegetarian Thai recipes, but you'll also be joining Petta to do some of the cooking while creating authentic dishes.
This three-course vegetarian meal will feature a few of Petta's favorite Thai dishes: Spicy Grilled Eggplant Salad, Coconut Soup with Assorted Mushrooms and Panang Tofu Curry. Each dish has thoughtfully-paired wine pairings to offer an exquisite five-star dining experience. This is a must-experience for vegetarians looking to surround themselves with a well-rounded and savory cuisine.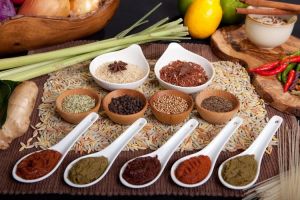 As for our meat lovers, I challenge you to step outside of your comfort zone and discover some of the finest Thai cuisine you've ever experienced. The spices and aromas will surprise and intrigue you while Awakening Appetites Unknown. I promise you'll leave inspired and ready to create your own divine dishes at home using new spices and techniques you've learned in the Epicurean Theatre kitchen.
Hurry! Tickets are $150 per person and seats are limited. To purchase your front-row seat in the middle of all the action, visit 
www.EpicureanTheatre.com
.