Thai Hands-On Cooking With Petta Brown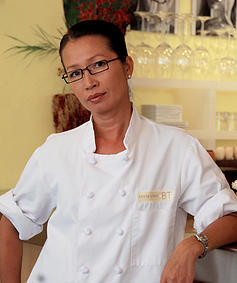 Roll up your sleeves and join the one-and-only Petta Brown, Chef and Owner of Thai Gourmet Market inside the Epicurean Theatre on Sunday, March 20, from 1-3 p.m. She'll not only share a few of her favorite Thai recipes, but you'll also be joining Petta to do some of the cooking while learning to create your own authentic dishes.
This three-course authentic Thai meal will feature a few of Petta's favorite dishes: Nam-Tok-Mou: Spicy grilled pork lion salad, Tom-Yum-Kai-Baan: Thai Lemongrass Chicken Soup with Roasted Chilies, Tomatoes and Shallots and lastly a Panang-Kung: a Panang Prawn. Each dish in all three courses will include delightful wine pairings to add an exquisite dining experience to the class.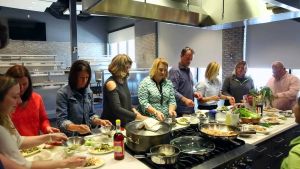 If you're looking for inventive cuisine that's full of flavor; this class is for you. Petta is a self-taught chef who has a passion for 'real,' natural food, with an emphasis on no MSG, additives or preservatives in any of her cooking. As for the spices and aromas you'll experience — they will surprise and intrigue you to Awaken Appetites Unknown. Plan to leave this class inspired and ready to create your own Thai cuisine at home using new spices and the new techniques you've learned from Petta in the Epicurean Theatre kitchen.
Tickets are $150 per person and seats are limited. To purchase your front-row seat in the middle of all the action, visit www.EpicureanTheatre.com.