The Art of Turning Retired Wine Barrels into Unique Handcrafted Masterpieces
There's a lot that goes into many of the treasures you'll find while exploring the Epicurean Hotel. Unique, hand-crafted wine pieces that you'll never find anywhere else — it's something we're proud to share with connoisseurs of life.
Inside the Epicurean Hotel, you may have noticed the industrial-style tables inside the Élevage Bar area with beautifully distressed wood tops, or the uniqueness of the check presenters. From custom-crafted Lazy Susans to wine crate room-key return receptacles, there's an artist behind all of it.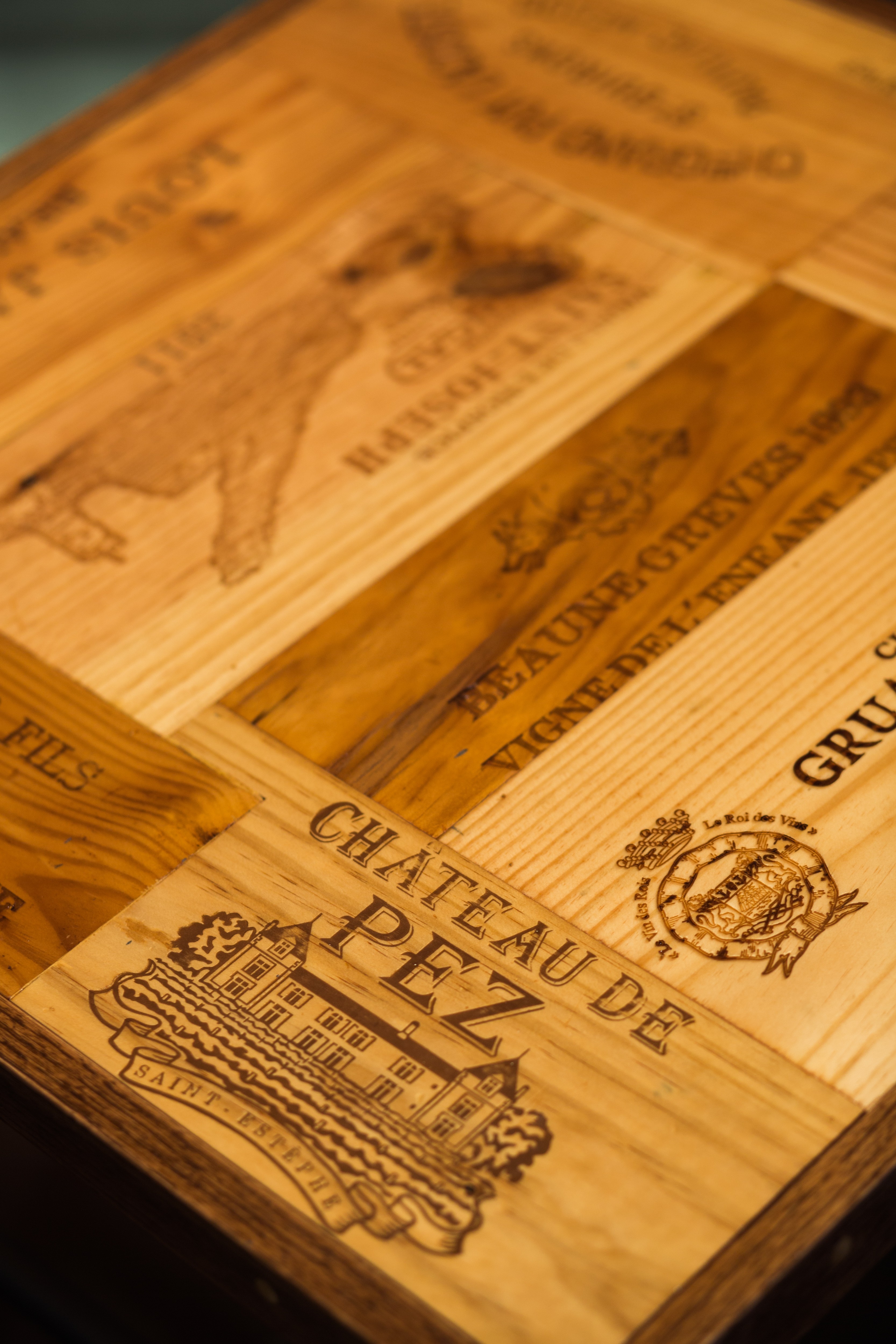 His name is Richard Gilberg and his long-time career in Chicago led him to Tampa to retire and create incredible wine-design décor. To understand these hand-crafted pieces, we're giving you an exclusive in-depth look at what makes his pieces unique and the passion behind them.
After Richard retired, he felt the need to keep busy, creative and productive. Thinking back on a Copper's age old art wine tour of making wine barrels — it occurred to him that once the wine barrel is no longer useful in making wine, he could turn it into a functional piece treasured by lovers of fine wine. He began to create wine-related accessories from recycled wine barrels and wooden wine crates as a hobby to keep busy.
One day in 2014, he thought he could possibly make a little extra money to pay for his hobby — so he walked into Bern's Fine Wines & Spirits inside the Epicurean Lobby with a Lazy Susan created from a French Oak wine barrel. The Epicurean Hotel offered to establish a display in the lobby to sell the pieces, and Richard later was asked to create custom pieces for the hotel.
"Each peach represents not only a gracious style of living, but also an example of creative repurposing and environmental awareness. Each piece is unique with infinitely more charm and character than any mass-produced item," Richard said in our interview.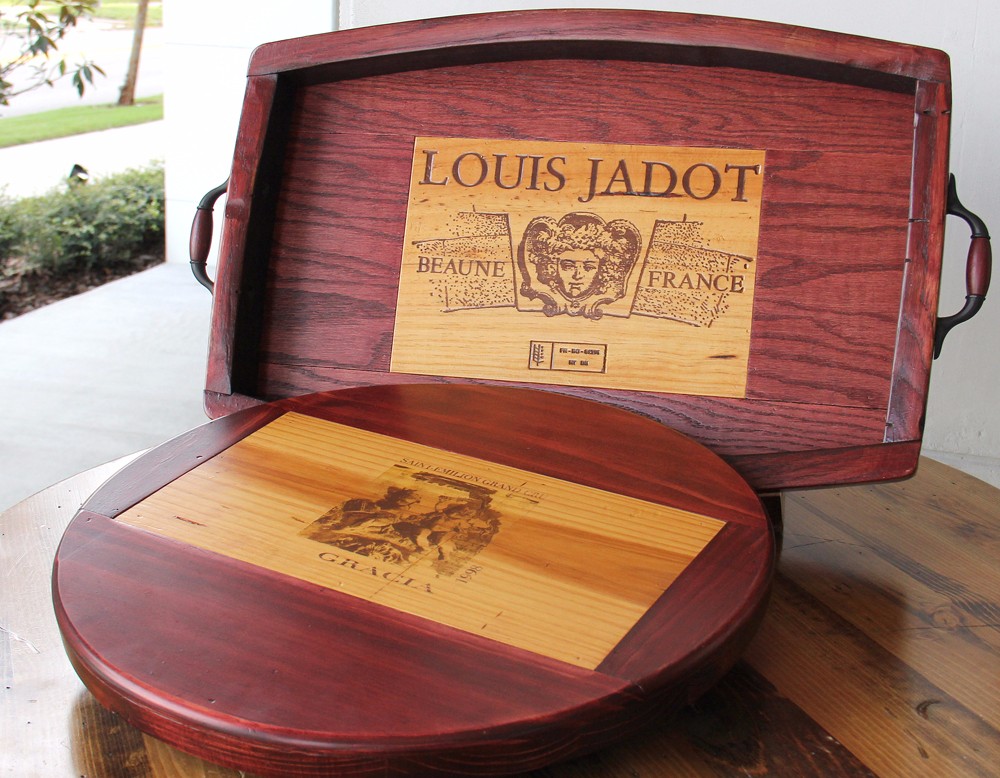 Richard is the only one in the area that offers this unique kind of handcraftsmanship where you can actually see, examine and touch the pieces before deciding to purchase. Each piece is unique in the sense that they are handcrafted with meticulous attention to detail and from the highest quality barrels. "For example, each piece is finished with four coats of hand rubbed polyurethane varnish for ultimate protection and beauty. The varnish is applied by hand, not sprayed on the save time and money. Since I'm retired and don't need income to survive, I do this because it's my passion. I'm not interested in sacrificing quality for quantity," he said.
Richard Gilberg pieces inside the Epicurean Hotel include:
Portable banquet bar created by wood wine crates — similar to the lobby wall

Four large Lazy Susans topped with wine crates for 

banquets and events

Wine crate coffee tables for hotel suites

Industrial style tables at Élevage Bar with distressed wood tops

Check presenters for Élevage Restaurant
Wooden room service trays
Wine crate room key return receptacle
Interested in seeing more of Richard's handcrafted masterpieces? In addition to viewing his art at Epicurean Hotel, you can visit Richard's Etsy shop here or check out his Facebook page here.