Three-Course Dinner with Chef Jason Cline of Birch & Vine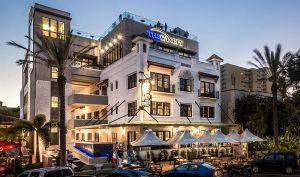 Join the Historic Birchwood's Executive Chef, Jason Cline for an exquisite three-course dinner with wine pairings inside the Epicurean Theatre on Tuesday, April 5, from 7:30 p.m.-9:30 p.m.
Guests will be taken on a cooking adventure that features innovative techniques fused with his passion for exotic and bold flavors.
Menu Items and Wine Pairings:
First Course — Scallop & Charred Octopus Fritters
Corn-Fennel Puree, Cherry-Chili Giardiniera, Kimchi Aioli, Chili Threads
Wine pairing: Chateau Ste. Michelle, 'Eroica' Rielsing, Columbia Valley, WA, 2013 Offers sweet lime and mandarin orange aromas with subtle mineral notes. The mouth-watering acidity is beautifully balanced by flavorful Washington Riesling fruit.
Second Course — Tuna Nicoise
Olive & Panko Seared Ahi Tuna, Eggplant Potato Puree, Pickled Maitake Mushroom, Cured Egg Yolk, Red Onion Relish, Green Beans, Caper Raisin Emulsion
Wine pairing: Tenet 'The Pundit', Syrah, Columbia Valley, WA, 2013 Dark color with bright ruby highlights. Intense nose of dark cherry, cocoa, vanilla and hints of black truffles. The mouth feel is unctuous, with flavors of candied plum, cherry pie and vanilla. The finish is soft and seamless.
Third Course — Mixed Berry Shortcake
Macerated Berries, Buttermilk Biscuits, Goat Feta Ice Cream, Marcona Almonds, Vanilla Scented Powdered Sugar
Wine pairing: Domaine Chandon, Etoile, Brut Rose, CA, NV The wine's aroma is rich yet elegant with plum and dark cherry fruit layered over notes of nutmeg and cocoa.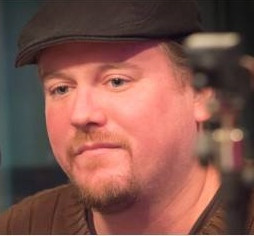 Chef Jason Cline is famous for being community–minded and "staying true to his roots" by sourcing only the finest local ingredients from Florida farms and his living plant wall at the Birch & Vine. He continues to be recognized on the culinary circuit, winning multiple awards and collaborating with world renowned, influenced chefs. Most recently, he was featured on Emeril's Florida on the Food Network.
Awaken Appetites Unknown and indulge with this educational, enlightening and enriching cuisine experience. Tickets are $70 per person and can be purchased online at www.EpicureanTheatre.com.