Vegetarian Thai Hands-On Cooking Class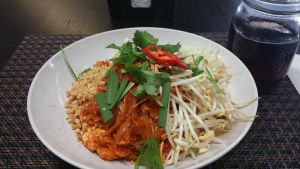 The perfect mixture of various noodles and curries lead to the most well-rounded and flavorful Thai dishes. And it's no surprise that most Thai food isn't always the most vegetarian-friendly cuisine, as many of the main ingredients include beef, chicken or seafood. Could we remove the meats from these delicious Thai meals and call it a day? Sure, but we didn't. We know there are other inventive ways vegetarians can partake in Thai cuisine without losing the deliciously-nutty aromas from a dish like Pad Thai.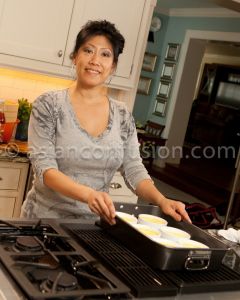 Fear no more, Vegetarians. You asked and the Epicurean delivered a unique Vegetarian Thai cooking class by the one-and-only Petta Brown, Chef and Owner of Thai Gourmet Market located in Town 'n' Country. One of Petta's specialties is using fresh, flavorful ingredients with no MSG. She'll share her favorite vegetarian Thai recipes and show you how it's done, from every chop to every spice — and you'll be the cook in the middle of all the action.
What's for dinner? It wouldn't be an Epicurean cooking class without wine! Each course is paired perfectly with a specially-chosen wine.
First Course
Vegetarian glass noodle salad with mung bean paired with Louis Jadot 'Steel' Chardonnay
Second Course
Vegetarian spicy Tom yum soup with lemongrass paired with Kim Crawford Sauvignon Blanc
Third Course
Vegetarian Red curry paired with R.Champault Sancerre
*Please specify any food allergies in your reservation
Vegetarian Thai hands-on cooking class is on Sunday, September 27, from 12 p.m.– 2 p.m. Tickets cost $85 per person and can be purchased in advance online at www.EpicureanTheatre.com.