VooDoo Krewe: Foodies Unite II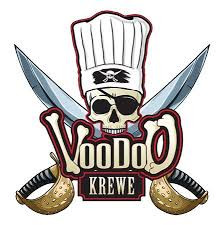 This foodie event is guaranteed to take your taste buds for an adventure. Not one, not two, but three local chefs will use the flavorful VooDoo spices and seasonings to create a dish and hand-crafted cocktail pairing. Learn from First Watch Chef Shane Schaibly, East Lake Woodlands Country Club Chef Tim Kielich and the VooDoo Chef himself, Chef Erik Youngs.
Chef Shane Schaibly from First Watch will prepare Shrimp & Grits, paired with a Bloody Gaspar. The Shrimp & Grits will feature sautéed shrimp and Andouille sausage in a VooDoo Chef Black seasoning reduction with house-roasted tomatoes, onions, peppers, corn and fresh herbs on Bob's Red Mill Cheddar Parmesan cheese grits. Served with artisan ciabatta toast. As for the drink pairing, the Bloody Gaspar will feature Captain Morgan's Spiced Rum, Barbecue Rim and Candied Bacon.
Chef Tim Kielich, of East Lake Woodlands Country Club, will take his 17-years of kitchen experience and bring you Chicken & Andouille Fricassee and a VooDoo-Cane. The Chicken & Andouille Fricassee will feature a thick and spicy Cajun stew with chicken, Andouille sausage and VooDoo Red — served over white rice. His cocktail pairing choice? The VooDoo-Cane, Captain Morgan's Spiced Rum, grenadine, orange & lime juices and sugar.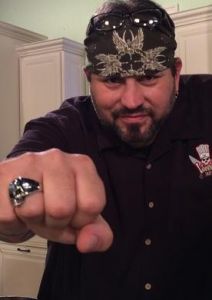 Chef Erik Youngs, owner of Let's Do Gourmet and the VooDoo Chef is bringing home the finale with Steak Oscar—VooDoofied and a VooDoo Chef's Choice. The Steak Oscar will feature tenderloin, crab, margarita hollandaise, dirty asparagus and red potatoes. As for the paired cocktail, a Single Barrel Jack Daniels over ice and lime.