Weekend To-Do's: November 3-5, 2017
Looking for things to do this weekend in Tampa?  We have you covered.
Hyde Park Village Fresh Market, Sunday, November 5th from 10am – 3pm
Stroll through the cobble stone streets of Hyde Park Village on Sunday and peruse through the monthly Fresh Market. Hand-crafted items, local food, live music and food trucks will line the streets.
 Everyday We're Truffling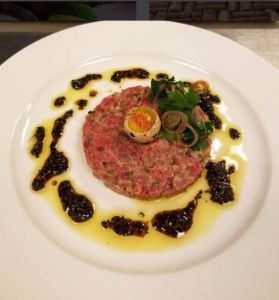 If you are a lover of truffles and wine; listen up! Haven and Élevage will be offering special Urbani Truffle dishes with expertly paired Prunotto wines. Starting today, Friday, November 3rd, these scrumptious fall dishes will only be offered until Sunday, November 12th! Check out the mouthwatering dishes below.
Élevage: Prunotto Nebbiolo d'Alba 'Occhetti' 2012
Steak Tartare Rossini – caper, shallot, egg, black truffle, foie gras crostini
Haven: Prunotto, Roero Arneis 2014
Pigeon in the Style of Bacon – Brussel sprouts, pecan, truffle honey mustard
Epicurean Recognized by Condé Nast Traveler as Top Hotel in Florida
Epicurean is elated to announce that we recently secured the #4 spot in Condé Nast Traveler's 2017 Reader's Choice Awards for "Top Hotels in Florida," making it the only hotel in the Tampa Bay area to be listed in the top 10. Rooms, service, location, food/dining, design, activities/facilities and value all came into account. Thank you to Condé Nast and those who voted for us!
Ready, Set, Veuve Clicquot: Élevage Brunch every Saturday & Sunday
Raise your glasses and standards because Veuve Clicquot yellow label is now offered at Élevage brunch every weekend! Enjoy the crème de le crème of champagnes for just $10 per glass. Let's be honest, one of the best aspects of brunch in Tampa is the booze. Not only does Élevage serve one of the most recognized champagnes in the world, they also offer bottomless mimosas, Bellini's AND Bloody Mary's for just $15. What's better than getting toasted while filling your belly with delicious brunch entrees in a breathtaking setting? We'll wait. Make a reservation today!
Tampa Veg Fest, Saturday, November 4th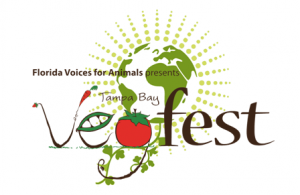 from 10am – 5pm, 601 Cotanchobee Fort Brooke Park
The annual Veg Fest will be held this Saturday for our earth loving Tampanians. This family friendly is centered around all things healthy, environmentally sustainable and compassionate. Over 100 veg-friendly vendors, nationally renowned speakers, vegan food, cooking demonstrations and animal rescue groups. Learn about the vegan lifestyle and sample vegan foods. Check out more information on the 8th annual Veg Fest here.
Industry Night on EDGE: Every Monday Night from 5:00pm – 11:00pm
Consider this a toast to those who are usually the ones pouring the toasts. Monday nights on EDGE are now dedicated to the hard-working men and women of the hospitality service industry. We know that you spend most of the weekends working; think of this as your Friday night, which you so deserve. Gather with your coworkers and fellow industry service comrades at South Tampa's only rooftop bar for the best Monday night drink specials in Tampa! Here's how it works; present proof of hospitality industry employment or a valid paystub and receive 50% off all drinks. Paying half the price means you can drink double the amount, right? At least we think so. As fellow industry service workers, we know how hard you all work. Cheers to you!
Upcoming Events
Pilates & Prosecco: Saturday, November 11th, 9:30am – 10:30am
Work on your body-mind connection and reward yourself with a glass of bubbly.  We invite you to Epicurean's newest workout class series; Pilates & Prosecco!  Gather your friends next Saturday inside Epicurean's Grand Cru Ballroom for a morning of core strengthening followed by a gratifying glass of prosecco.  Classes will be taught by the "Contrology" experts from Club Pilates South Tampa, one of Epicurean's newest neighbors. There is no better way to start off the weekend than working on your core and indulging with a glass of prosecco. Purchase your tickets here.
Cupcakes & Cocktails: Give Thanks for Cupcakes: Monday, November 13th from 7:00pm – 9:00pm
Join Chef Beth from Cloud Nine Confections for Cupcakes and Cocktails, Thanksgiving style. Learn to whip up modern takes on Thanksgiving dessert classics.  Sweet Potato Pie, Maple Pecan and Hard Apple cupcakes are on the menu. Enjoy cocktails while you bake and frost six cupcakes to take home. Buy your ticket today and impress the family with your cupcake baking talents this turkey day!
Epicurean Must Do's
Élevage Happy Hour: Join us for the happiest of hours at Élevage. Enjoy tasty appetizers, select wines and cocktails for $5 and choice beers for $3 every day (yes, every day). Why limit happy to an hour? Enjoy happy hour pricing from 3pm to 7pm. The offerings will change daily but prices stay the same! Pop in. Be seen. And join the hottest happy hour in South Tampa.
50 Cent Martini Lunches: Élevage is serving up 50 cent martinis for lunch! Head over to Élevage Monday through Friday between 11am to 3pm and enjoy 50 cent martinis when you purchase a lunch entrée. Just think, you could have seven martinis for the price of one latte. We think Don Draper would approve. It's the best Tampa lunch special around. Click here for more details.
And while you're at it, visit the CASS Art Exhibition: Niark1 in the library lounge of Epicurean before the next artist arrives to our rotating satellite gallery. You won't be able to miss the colorful monsters and creatures that brought this French artist to fame!  Be sure to experience Niakrk1's entire collection at CASS Contemporary Art Space & Studio.