Welcome to the Neighborhood
Along the iconic white balustrade of Bayshore Boulevard and nestled deep within South Tampa is the historic neighborhood, Hyde Park. The quiet, tree-lined streets are filled with historic homes and iconic architecture that make this U.S. National Historic District one of the most unique, and desirable places in Tampa.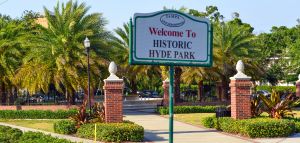 In 1866, Hyde Park was officially established by O.H. Platt who named the neighborhood after his hometown of Hyde Park, Illinois. With the new bridge spanning over the waters of the Hillsborough River built by Henry B. Plant and development of Bayshore Boulevard in the early 1900's Tampa's elite made their way to Hyde Park. The neighborhood, bustling with streetcars and social events gave way to Victorian mansions, Queen Anne Revival homes and distinctive architectural styles. Hyde Park felt the effects of economic despair brought on during the Great Depression and smaller bungalow homes which make up a majority of the neighborhood, were developed throughout the 1920's to the 1960's.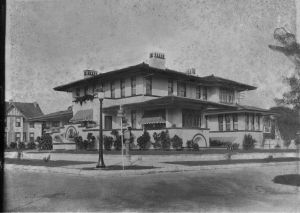 In a sea of bungalows, Mediterranean Revival style and Craftsman style homes, there is one home within Hyde Park that sticks out like a (spectacular) sore thumb. The Leiman House is the only home to feature the fully developed Prairie School style inspired by Frank Lloyd Wright's architecture. The house was competed in 1916 and was home to Henry Leiman, a cigar box manufacturer who owned acres throughout Tampa Bay. The design of the house is set to open the horizontal landscape of a prairie. With bands of windows spanning across each wall, open spaces and wood craftsmanship can be seen throughout the historic home.
Today, Hyde Park is one of Tampa's most desirable neighborhoods, boasting an outdoor shopping village, upscale boutiques and a notable foodie scene. So, while staying at the Epicurean, commandeer one of the hotel's bikes to explore the area.  See if you can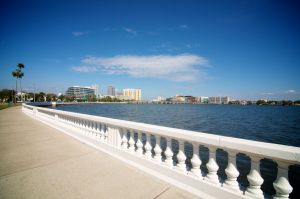 identify a Queen Anne bungalow, find some original cobbled streets, enjoy the vibe and earn special points if you find The Leiman House!  Insider Tip: Pack a picnic to enjoy on Bayshore while gazing across Hillsborough Bay.