Whisk(e)y Around the World with Dean Hurst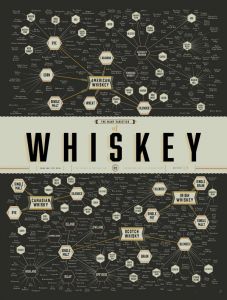 Do you spell it whiskey, whisky or whisk(e)y?
Did you know that since the 1960's most American writers spelled this beloved and distilled alcoholic beverage "whiskey" if made in the US, and "whisky" if made outside of the US? Did you also know it is most commonly spelled "whiskey" by people in Ireland and in the US, while "whisky"is used in every other whisky producing country in the world?
Well, whichever way you spell it, don't worry because they're all OK by us. You'll learn fun facts like these and more as Director of Spirits Dean Hurst takes you on a wild tour around the globe to taste some of the most mouth-watering malt whiskies you've ever experienced.
The world of whisk(e)y is growing at an amazing rate and many wonder why. People are intrigued by the distillation practices, the effects of climate and regional influences. In this class, you'll expand your horizons to an art of whisk(e)y making you never knew was imaginable.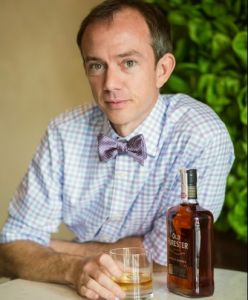 Did we mention the one-and-only Dean Hurst will be teaching it?
For those that don't know Dean, he has a long list of accomplishments such as being listed as one of the Top Ten Mixologists to watch in 2012 by Beverage Media. He has worked industry events like Manhattan Cocktail Classic, Portland Cocktail Week, Tales of the Cocktail Apprentice Program (CAP) and many more. He is one of the founders of the United States Bartender's Guild, Tampa Chapter,and has organized the largest annual National Repeal Day event in the US. Trust us when we say, he's kind of a big deal! Any knowledge you could obtain from him would be legendary.
While you attend "Whisk(e)y Around the World" you'll taste and learn about some of the most wonderful whisk(e)y ever created like: 
United States – Westward Single Malt
Ireland – Green Spot Single Pot Still
Scotland – Balvenie 14yr Single Malt
India – Amrut Fusion Single Malt
Taiwan – Kavalan Single Malt
Japan – Nikka Pure Malt
Hurry, before tickets sell out! Tickets are $55 per person and can be purchased on www.EpicureanTheatre.com. Don't miss your opportunity to learn all about whisk(e)y from the wizard himself, this Thursday, December 10, (7-8:30 p.m.) inside the Epicurean Theatre.