Feed Your Weekend Appetite (And More) at the Epicurean August 11- August 13
Epic Chef Showdown: Semi-Finals, Monday, August 14th, 6:30pm – 8:30pm

The 3rd annual Epic Chef Showdown benefiting Feeding Tampa Bay is back! This live cooking competition pits the best chefs of Tampa Bay against each other for an entertaining show and delicious meal. Here's how it works:each week the two competing chefs are challenged with cooking two unique dishes using unusual ingredients (last week the chefs were given Stouffer's Meatloaf, raw oysters and Gerber's Peach Puree). In front of a live audience, the judges will choose a winner who will move on the next round in the following weeks. Attendees will receive a coursed meal with wine pairings. Last week Mise en Place was crowned winner of round 5. This week's semi-final duel is between Noble Crust and Ava. Tickets are sold out, but you can join the waitlist here. Still want in on the action? Join us in the Epicurean Library Lounge for a watch party or watch from home on our live stream.
 The Incredible Duck Race, Saturday, August 12th, 10:00am at Curtis Hixon Waterfront Park
 What do you get when you combine 5,000 rubber duckies, the Kiwanis Club of Tampa and a $5,000 cash prize? The Incredible Duck Race of course. Head over to Curtis Hixon Waterfront Park this Saturday to watch thousands of rubber duckies float down the Hillsborough River and race towards the finish line. Music, food and activities will lead up to the Kentucky Derby of rubber ducks. Here's the best part; the winning duck will receive a $5,000 cash prize, while second and third place reap some earnings too! Adopt a duck for $5 and cross your fingers he crosses that finish line first. All duck sales will benefit the Kiwanis Club of Tampa and profit programs for children in the Tampa community. Warriors of the waters, fret not, the ducks will be contained within a lane and volunteers will be on the river to catch runaway duckies. In the wise words of Ernie, "find a little fella who's cute and yella and chubby."
Spa Evangeline July Specials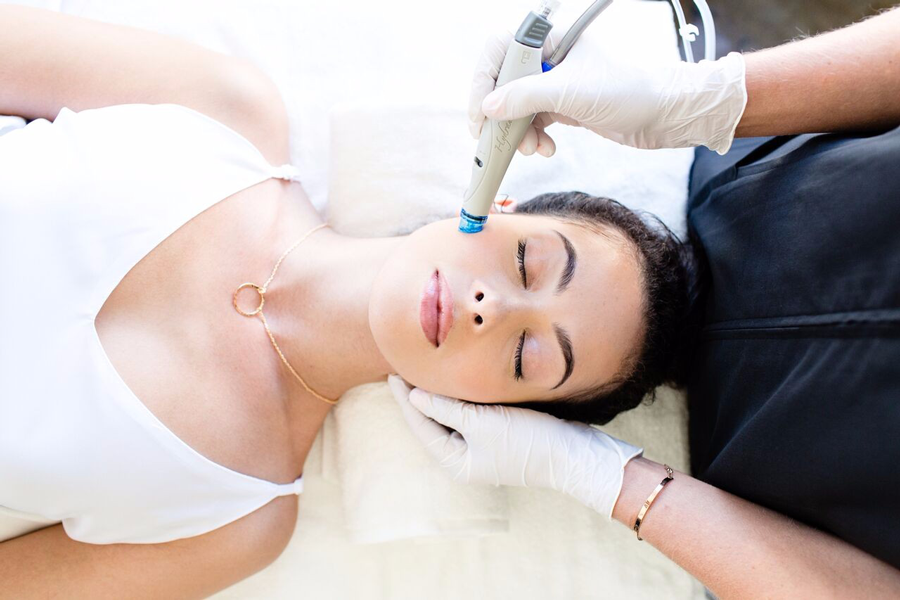 Give your skin a break from the constant mugginess that has engulfed Tampa this summer with a HydraFacial. Your pores will thank you later! Ease your muscles and mind at Spa Evangeline with spa specials that are giving us serious summer vibes.
Watermelon Vodkatini Mani & Pedi: Your skin will drink up this boozy, watermelon-infused scrub during a fruity manicure and pedicure for $79.
Summertime Revitalization: Unwind and relax during this 60-Minute Swedish Massage for just $89.
Summer Detox: Leave refreshed and rejuvenated with a detoxing 20-Minute HydraFacial for $79.
To check out the current Tampa spa specials at Spa Evangeline, click here.
20% service charge added at checkout. Call Spa Evangeline for reservations (813) 999-8742.
50 Cent Martini Lunches, Weekdays in Élevage from 11am – 3pm

Élevage is serving up 50 cent martinis for lunch! Head over to Élevage Monday through Friday between 11am to 3pm and enjoy 50 cent martinis when you purchase a lunch entrée. Just think, you could have seven martinis for the price of one latte. I know some of you may be thinking "I can't drink a martini in the middle of the day." Actually you can and the real question is "Why shouldn't I drink a martini at one in the afternoon?" We think Don Draper would approve. It's the best Tampa lunch special around. Click here for more details.
Epicurean Must Do's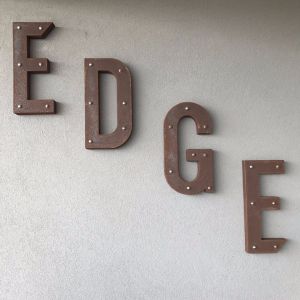 Head up to EDGE Social Drinkery for rooftop cocktails and superior sunset views. Weekend goal = try all of the new cocktails being poured, shaken and stirred at EDGE. Or, grab a bite off the new food menu. Starting Monday, July 3rd, EDGE will be closed every Sunday and Monday through the end of August for seasonal summer hours.
While you're sipping on libations, stare in awe of the newly painted mural by artist Dalek at EDGE. The bold patterns and bright colors are the perfect backdrop for that evening cocktail or Instagram-worthy selfie.
And while you're at it, visit the current CASS Art Exhibition: Chris Valle in the library lounge of Epicurean before it's gone. Just look for the skulls and Chanel C's adorning the walls. Be sure to experience Chris Valle's entire collection at CASS Contemporary Art Space & Studio. Keep your eyes open for our new exhibit on August 25th featuring the famous French painter, Niark1.