Feed Your Weekend Appetite (And More) at the Epicurean June 23-25
Second Summer SPLASH, Sunday, June 25th
Second Summer SPLASH Sunday is finally here! Get your summer on this Sunday at the Epicurean pool. Big Green Egg BBQ plus giant pool floats plus DJ Fresh equals the best.Sunday.ever. Cool down with craft cocktails and Dos Equis beer specials. Drink up and dive in from 1pm to 6pm. VIP cabanas are sold out, put your name on the waitlist here. General admission tickets are selling fast, so purchase them here before they're gone! For more details and info about how to score complimentary admission, click here.
Yoga with a Twist, Sunday, June 25th, 10am – 11am
Before you head to SPLASH, find your inner zen with an hour of yoga followed by a glass of bubbly. Start off the morning with a dose of downward dog and tunes by DJ Mr. Bongos, then finish the afternoon with a refreshing cocktail by the pool. Sounds like a perfect summertime Sunday to me! Tickets go fast, reserve your mat spot here!
Tampa Bay Restaurant Week: Élevage, June 15th – June 25th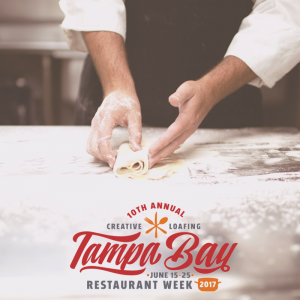 The annual Creative Loafing Restaurant Week is coming to a close this weekend. For the next 4 days, this $45, three-course feast will make foodies do a double take. Check out the menu here and don't forget to make a reservation today!
50 Cent Martini Lunches, Weekdays from 11am – 3pm
Élevage is serving up 50 cent martinis! Head over to Élevage Monday through Friday between 11am to 3pm and enjoy 50 cent martinis when you purchase a lunch entrée. Just think, you could have seven martinis for the price of one latte. I know some of you may be thinking "I can't drink a martini in the middle of the day." Actually you can and the real question is "Why shouldn't I drink a martini at one in the afternoon?" We think Don Draper would approve. Click here for more details.
Epicurean Must Do's
Head up to EDGE Social Drinkery for rooftop cocktails and superior sunset views. Weekend goal = try all of the new cocktails being poured, shaken and stirred at EDGE. Or, grab a bite off the new food menu.
While you're sipping on libations, stare in awe of the newly painted mural by artist Dalek at EDGE. The bold patterns and bright colors are the perfect backdrop for that evening cocktail or Instagram-worthy selfie.  Check out this awesome video
 of all it took to create this work of art.
Check out the current CASS Art Exhibition: Chris Valle in the library lounge of Epicurean. Just look for the skulls and Chanel C's adorning the walls. Be sure to experience Chris Valle's entire collection at CASS Contemporary Art Space & Studio.
Book your seat for Cena: An Italian Cuisinethis Tuesday, June 27th from 7pm – 9m before it sells out! Chef Michael Buttacavoli will prepare a fresh and simple Italian supper right before your eyes that is sure to Awaken Appetites Unknown! Read more about this indulgent evening of whining and dining here.  Date night, anyone?