Feed Your Weekend Appetite (And More) at the Epicurean June 30- July 2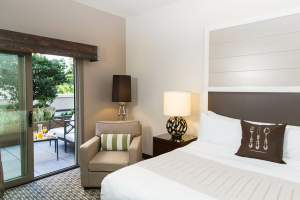 4th  of July in Tampa Bay
Break out the red, white and blue and crack open a beer because it's the U.S of A's 241st birthday this Tuesday. Stay at the Epicurean for a low as $111 a night with the Florida Resident rate this holiday weekend! Take advantage of all the patriotic events taking place all weekend long in Tampa. Click herefor the best parties, deals and fireworks this 4th of July.
Second Sunday Summer SPLASH, Sunday, July 9th, 1pm – 6pm
Epicurean Hotel's summer pool party round deux is quickly approaching! Get your summer on next Sunday at the Epicurean pool. Big Green Egg BBQ plus giant pool floats plus DJ Fresh equals the best.Sunday.ever. Cool down with craft cocktails and Dos Equis beer specials. Snag free goodies and giveaways during the Dos Equis takeover at SPLASH! Drink up and dive in from 1 pm to 6 pm. VIP cabanas are sold out, put your name on the waitlist here. General admission tickets are selling fast, so purchase them here before they're gone! For more details and info about how to score complimentary admission, click here.
Epic Chef Showdown, Monday, July 10th from 6:30 pm – 8:30 pm
The 3rd annual Epic Chef Showdown benefiting Feeding Tampa Bay is back! This live cooking competition pits the best chefs of Tampa Bay against each other for an entertaining show and delicious meal. Here's how it works; each week the two competing chefs will be challenged with cooking a unique dish using unusual ingredients. In front of a live audience, the judges will choose a winner and they will move on the next round in the following weeks. Attendees will receive a coursed meal with wine pairings. Click here to buy tickets for the first round of Epic Chef Showdown featuring The Mill vs. Locale Market/Farm to Table.
Tampa Theatre Summer Classics Series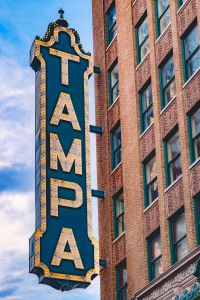 This summer head over to the historic Tampa Theatre and watch a classic movie in probably the coolest movie theatre I have ever been to. The decedent theatre was built in 1926 and is doused in Italian design. The iconic sign is loved by those who call Tampa home but few have actually seen a movie inside the historical spot. From Casablanca and Young Frankenstein to Grease and Wizard of Oz, there is a movie for everyone. So escape the summer swelter and check out the showtimes here!
50 Cent Martini Lunches, Weekdays in Élevage from 11 am – 3 pm
Élevage is serving up 50 cent martinis for lunch! Head over to Élevage Monday through Friday between 11 am to 3 pm and enjoy 50 cent martinis when you purchase a lunch entrée. Just think, you could have seven martinis for the price of one latte. I know some of you may be thinking "I can't drink a martini in the middle of the day." Actually, you can and the real question is "Why shouldn't I drink a martini at one in the afternoon?" We think Don Draper would approve. It's the best Tampa lunch special around. Click here for more details.
Epicurean Must Do's
Head up to EDGE Social Drinkery for rooftop cocktails and superior sunset views. Weekend goal = try all of the new cocktails being poured, shaken and stirred at EDGE. Or, grab a bite off the new food menu. Starting Monday, July 3rd, EDGE will be closed every Sunday and Monday through the month of August for seasonal summer hours. EDGE will also be closed July 4th. But don't worry, you can sip on a slurring soccer mom as soon as we open back up on July 5th!
While you're sipping on libations, stare in awe of the newly painted mural by artist Dalek at EDGE. The bold patterns and bright colors are the perfect backdrop for that evening cocktail or Instagram-worthy selfie.  Check out this awesome video of all it took to create this work of art.
And while you're at it, visit the current CASS Art Exhibition: Chris Valle in the library lounge of Epicurean. Just look for the skulls and Chanel C's adorning the walls. Be sure to experience Chris Valle's entire collection at CASS Contemporary Art Space & Studio.