Élevage to host POP Up at Sidebern's Restaurant in Tampa
Tampa, FL—   A Pop-up restaurant with Bern's behind it in Tampa? Finally, the wait is over.  Continuing their quest for the innovative, the Epicurean Hotel, a partnership between Bern's Steak House and Mainsail Lodging and Development, announces the Élevage Pop-up restaurant at SideBern's, running October 15-19th, 2013. The brainchild of Executive Chef Chad Johnson, eager gourmands can preview the newest cuisine to be featured at Tampa's most buzzed about spot. Reservations are quickly filling and can be made by calling SideBern's at 813-258-2233. Parties are limited to six or less, and reservation hours are from 6PM-10PM daily. Walk-in seating is available in the bar and lounge.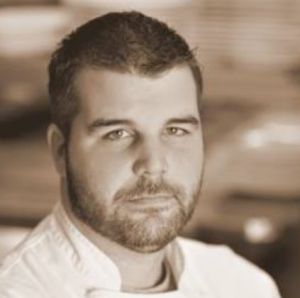 Élevage, the Epicurean's signature restaurant, features 2012 James Beard Best Chef South Semi-Finalist Chad Johnson as the Executive Chef. At Élevage, Johnson reexamines classic cuisine from around the world and elevates it with a modern twist. Developed out of Bern's Steak House traditions, this new restaurant continues to do things differently with great pride and passion.  Selected menu items for the pop-up include:  Quail Cordon Bleu – jambon de Paris, gruyere, pommery mustard; Homage to Bern – pressed steak sandwich, alpine cheeses, French onion au jus, onion rings; and  Pork Porterhouse – 'petit chorcroute garni', apple, whiskey pickles.
In true Bern's fashion, the decadence abounds as spirits and desserts for the pop-up week will be directed by Bern's Director of Spirits, Dean Hurst and Executive Pastry Chef Kim Yelvington. Hurst will be overseeing the bar program at EDGE, the distinct rooftop bar, while Yelvington will be expanding her reach with ownership of the reincarnated Chocolate Pi, the in-house patisserie.
"The menu for the week is going to be not only fun, but made with the same quality and attention to detail we put in to all of our food. It gives me and my team of chefs an opportunity as well to see what really works for the restaurant, and what palates are really craving. We want to give diners the best experience possible so when we are ready to open our doors, the anticipation is there," said Johnson.
Scheduled for completion in December 2013, the Epicurean is a foodie's paradise, a wine lover's dream, and a place for connoisseurs of life to come and indulge their appetites. Reservations are being taken now for the Epicurean Theatre for classes and for accommodations and can be made at epicureanhotel.com.
Limited media reservations are available for the week. Media inquiries may be directed to Brooke Palmer at [email protected], or at 727.235.2389.
– About Mainsail Lodging and Development-
Mainsail Lodging and Development is a Tampa-based hospitality company that develops and operates lodging products in the Southeastern US and the Caribbean. Their properties include Scrub Island Resort, Spa & Marina (ScrubIsland.com), a private island resort in the British Virgin Islands and member of Autograph Collection® of Marriott International; Mainsail Beach Inn (MainsailBeachInn.com), a boutique beachfront hotel and marina on Anna Maria Island, Florida; Mainsail Suites Hotel and Conference Center (MainsailTampa.com) in Tampa, Florida; Mainsail South, a 328-unit apartment and corporate housing complex in South Tampa; and Mainsail Apartment Homes, a 360-unit apartment community in Tampa's Westshore district. The company also operates ExecuStay (ExecuStay.com) under the Oakwood brand, a leading corporate housing provider throughout Florida, Georgia and The Carolinas. Opening December 2013 in Tampa, Florida, the boutique food-focused Epicurean hotel (EpicureanHotel.com) is being developed in collaboration with the legendary Bern's Steak House and will be the first newly constructed property in the United States to join the Autograph Collection®. 
– About Bern's Steak House- 
Internationally known for its vast wine collection, perfectly aged steaks and famous dessert room, Bern's Steak House offers a world-class, incomparable dining experience. When Bern Laxer opened in 1956, he envisioned Bern's as Art in Steaks. Today, son David Laxer and Chef de Cuisine Habteab Hamde continue Bern's tradition of excellence with a gastronomic adventure that includes prime dry-aged steaks cut-to-order, 21 choices of caviar, fresh seafood, and vegetables in a setting like none other. Housing the world's largest wine collection of over 500,000 bottles, Bern's offers 7,000 selections to its guests. Additionally, SideBern's, Bern's sister restaurant and its Executive Chef Chad Johnson were named a 2012 Semifinalist for Best Chef: South by the James Beard Foundation. For more information on Bern's Steak House and its subsidiaries, visit www.bernssteakhouse.com. 
– About Autograph Collection-
The Autograph Collection is an evolving ensemble of strikingly independent hotels. Each destination has been selected for its bold originality, rich character and uncommon details. From near to far, iconic to historic, the result is an array of properties that is nothing less than unique, nothing short of collectively exceptional. For more information please visit www.autographhotels.com.