Tampa's Epicurean Hotel Names Event Designer
TAMPA, Fla. (Oct.7, 2013) – The Epicurean Hotel recently announced the appointment of Christine Hunter, CMP, as the Event Designer of the 137-room boutique hotel scheduled to open in December.  In this position, Hunter will be responsible for handling local social catering opportunities, including weddings, charity and social events, special occasion parties and more, from contract to close. She will be responsible for maximizing revenue and managing profitability in her department and assisting the group business team, as well. The Epicurean Hotel, currently under construction in the trendy Hyde Park district of South Tampa, is being developed in collaboration with Mainsail Lodging & Development and the legendary Bern's Steak House. The hotel will be the first newly constructed hotel property in the United States to join the prestigious Autograph Collection® of Marriott International, Inc.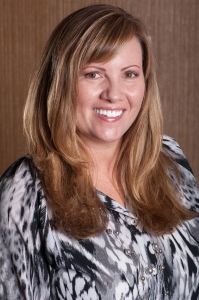 "Christine comes to the Epicurean with 18 years of expertise in the wedding, upscale events, social functions and meeting planning arena. We are thrilled to have someone of her caliber join the team," said Tom Haines, general manager of the Epicurean Hotel.
Hunter was most recently with Westfields Marriott Washington Dulles as the director of catering. Prior to that, she worked in the District of Columbia area for several years in a variety of positions, including director of event planning at the Renaissance Washington D.C. Hotel; director of conventions and meetings at the National Federation of Republican Women and director of event planning at the JW Marriott Hotel.
"I look forward to making creative use of the Epicurean's unique spaces to create customized event experiences," said Hunter.  "From weddings to special events, no two functions will ever be the same."  A graduate of Washington State University, Hunter holds a Bachelor of Arts in Hotel and Restaurant Administration.
The Epicurean Hotel will feature 5,200-square feet of flexible  event  space, a state-of-the-art culinary classroom known as the Epicurean Theatre, Élevage a restaurant where classic recipes are re-imagined, Edge Social Drinkery rooftop bar, Chocolate Pi pâtisserie, Bern's Fine Wines & Spirits wine shop and Evangeline full-service spa. A few of the special experiences planned for the Epicurean include bicycles to explore Hyde Park and Bayshore Boulevard, evening wine samplings, signature organic bath products, and luxury linens and pillows.
The Epicurean will also be part of the popular annual Bern's Winefest, and will host a variety of cooking demonstrations and classes, wine exhibitions and more from renowned chefs and sommeliers from around the world, catering to both the beginner and experienced foodie.
For reservations and more information on the Epicurean, please visit www.epicureanhotel.com.
About Mainsail Lodging & Development
Mainsail Lodging and Development is a Tampa-based hospitality company that develops and operates lodging products in the Southeastern US and the Caribbean. Their properties include Scrub Island Resort, Spa & Marina (ScrubIsland.com), a private island resort in the British Virgin Islands and member of Autograph Collection® of Marriott International; Mainsail Beach Inn (MainsailBeachInn.com), a boutique beachfront hotel and marina on Anna Maria Island, Florida; Mainsail Suites Hotel and Conference Center (MainsailTampa.com) in Tampa, Florida; Mainsail South, a 328-unit apartment and corporate housing complex in South Tampa; and Mainsail Apartment Homes, a 360-unit apartment community in Tampa's Westshore district. The company also operates ExecuStay (ExecuStay.com) under the Oakwood brand, a leading corporate housing provider throughout Florida, Georgia and The Carolinas. Opening December 2013 in Tampa, Florida, the boutique food-focused Epicurean Hotel (EpicureanHotel.com) is being developed in collaboration with the legendary Bern's Steak House and will be the first newly constructed property in the United States to join the Autograph Collection®.
About Bern's Steak House
Internationally known for its vast wine collection, perfectly aged steaks and famous dessert room, Bern's Steak House offers a world-class, incomparable dining experience. When Bern Laxer opened in 1956, he envisioned Bern's as Art in Steaks. Today, son David Laxer and Chef de Cuisine Habteab Hamde continue Bern's tradition of excellence with a gastronomic adventure that includes prime dry-aged steaks cut-to-order, 21 choices of caviar, fresh seafood and vegetables in a setting like none other. Housing the World's largest wine collection of over 500,000 bottles, Bern's offers 7,000 selections to its guests. Additionally, SideBern's, Bern's sister restaurant and its Executive Chef Chad Johnson were named a 2012 Semifinalist for Best Chef: South by the James Beard Foundation. For more information on Bern's Steak House and its subsidiaries, visit BernsSteakHouse.com.
About Autograph Collection
The Autograph Collection is an evolving ensemble of strikingly independent hotels. Each destination has been selected for its bold originality, rich character and uncommon details. From near to far, iconic to historic, the result is an array of properties that is nothing less than unique, nothing short of collectively exceptional. For more information please visit AutographHotels.com
# # #